Prime Minister Fumio Kishida said on Monday that Japan would cease to function as a society if the birth rate continued to decline, urging the government to create a "child-first economy and society."
"Japan is at a critical point in whether it can continue to function as a society. Diet session.
Kishida said the government will increase spending on child-related programs and set up a child and family agency in April to develop policies on children and parenting.
"We must establish a child-centered economic society and turn the birth rate around," he said. "We will also work on introducing a career-based scholarship system to reduce the burden of higher education."
Japan has offered cash bonuses and childcare incentives in recent years to encourage people to have more children, but these efforts have had little effect.
The country's population is now 125 million and has been in continuous decline for 14 years. Citing government estimates, Kishida said the number of births fell below 800,000 last year.
About 28% of Japan's population was over the age of 65 in 2017, and this number is projected to increase to 38.4% by 2065. the study Published by Global Health and Medicine. Japan's working-age population is declining even more rapidly due to its aging population.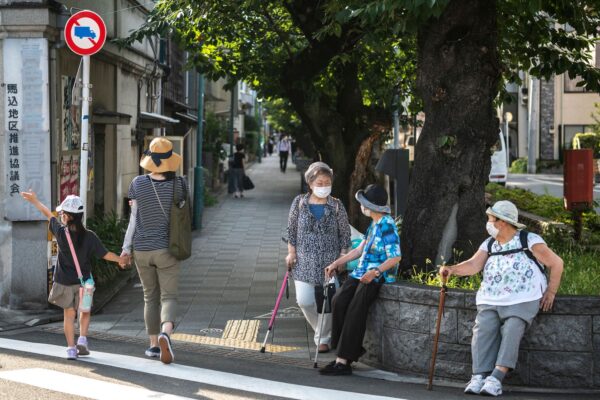 ASEAN+3 Macroeconomic Research Office (AMRO) 2019 report Japan's working-age population has fallen from 87 million in 1993 to 75.3 million in 2018, resulting in a severe labor shortage in the country's economy.
"Not only will this undermine the country's growth potential, but it will also adversely affect Japan's fiscal sustainability due to rising social spending such as rising pension and health care costs," the report said. .
China's population decline
Not only Japan but also China is suffering from declining birthrate. China's population fell last year for the first time since the 1960s, according to Chinese officials. Falling births and rising deaths have heightened fears of a long-term economic decline.
According to China's National Bureau of Statistics (NBS), the decline will fall by about 850,000 to a total of 1117.5 billion in 2022, the first decline officially reported by China since 1961.
The working-age population, which includes individuals aged 16 to 59, totaled 875.56 million, or 62% of the national population. 14.9% of the total are over 65 years old. Population data does not include Hong Kong, Macau, or foreign residents.
Some experts expect China's economic crisis to be worse than Japan's in the 1990s. Japan's declining population Years of slow growth have been blamed.
The release of China's population data came as Beijing announced that China's gross domestic product would grow by just 3% in 2022 from 8.1% in 2021.
The main cause of the population decline is the decades-long one-child policy of the Chinese Communist Party (CCP), which was imposed in 1979.
Frank Tian Xie, a business professor and associate professor of marketing at the University of South Carolina Aiken, said in an interview with The Epoch Times last year that low fertility is one of the reasons Chinese young people are reluctant to have children. said to show that .
"The cost of housing, education, childcare, and medical care all add up to absolutely exorbitant costs of having a child," he said. "Young people just don't want to get married or have children because it costs them."
Naveen Athrappully contributed to this report.