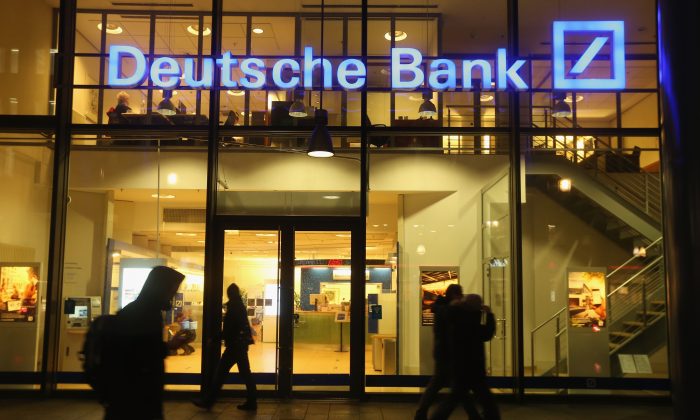 People pass by the Deutsche Bank branch in Berlin, Germany on February 9, 2016. (SeanGallup / Getty Images)
Frankfurt — Deutsche Bank said Wednesday that it would actively defend a lawsuit by a Spanish hotel group alleging the loss of derivative products.
The statement responds to a proceeding by the Palladium Hotel Group, which is suing Germany for € 500 million ($ 577.45 million) in damages after the sale of foreign exchange derivatives, according to a report by the Financial Times on Wednesday.
Deutsche Bank is investigating the possibility of mis-selling high-risk investment banking products to customers in Spain and elsewhere, Reuters reported earlier this year.
"Palladium's claim is groundless and we are willing to defend against it. Palladium is a sophisticated investor with extensive experience in using derivatives," Deutsche Bank said in a statement.
Palladium executives did not immediately respond to requests for comment.
($ 1 = 0.8659 euros)