[ad_1]

According to an Australian study, dog owners tend to have different personalities than cat owners, the former tending to cope better with loneliness during the blockade of COVID-19.
Researchers at James Cook University investigated dog owners, cat owners, and 534 lonely inhabitants in Australia who did not have pets during the second, most stringent and restrictive blockade in the world.
According to psychologist Jessica Oliver, she found that ownership of both dogs and cats facilitates isolation and provides friendship to people living alone for the blocked people of COVID-19.
Dog owners, in particular, have been found to be less lonely due to their increased attention.
Mindfulness is the ability to focus on what is happening and to calmly recognize and accept emotions, thoughts, and sensations.
Personality traits are a bigger factor
Oliva noticed that this was probably not due to the pet, but to the character of the owner.
"The lower level of loneliness seen in dog owners may be related to the type of personality associated with being a dog owner rather than the dog itself," she said. ..
She found that "dog people" are completely different from "cat people" in the Big Five personality traits. Therefore, dog owners can be more difficult and quicker to recover from forced social isolation and separation from loved ones.
Big Five personality traits include openness, integrity, extroversion, coordination, and neuroticism.
"The association between higher levels of mindfulness and lower levels of loneliness is consistent with previous studies suggesting that mindfulness reduces or prevents loneliness," Oliva said.
"There was also an important link between increased mindfulness and decreased loneliness."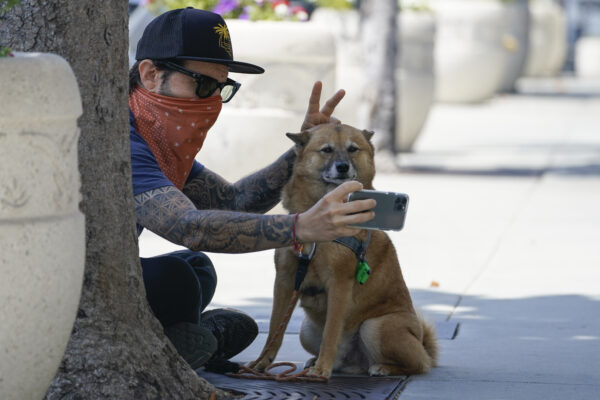 "This means that efforts to find ways to increase the state of mindfulness during social isolation are important."
Australia's "short and sharp" COVID-19 blockade is the longest in the world. Melbourne, the second largest city, has spent 267 days or 45% of its time blocking since the CCP virus pandemic was declared on March 13, 2020.
According to Animal Medicines Australia, the number of Australians who have pets during a pandemic has skyrocketed by 10%, with almost half of all households having at least one dog.
[ad_2]