[ad_1]

Katie Ledecky and Caeleb Dressel won the gold medal at the Tokyo Olympics on Saturday.
Ledecky participated in 8 minutes 12.57 seconds and won the women's 800-meter freestyle.
Washington's 24-year-old Ledecky finished 1.26 seconds earlier than Australian rival Titoms Ariarne.
Italy's Simona Quadarella won the bronze medal, framing Team USA's Katie Grimes.
Ledecky, who currently holds 10 Olympic medals, including seven gold medals, told reporters that he will be competing in the 2024 Olympics after the race.
"It wasn't my last swim. I'm going to at least '24. Maybe '28, we'll see," she said.
"I knew it would be my last swim here. You never think of anything obvious. I don't know if I'll be in the next Olympics," she added.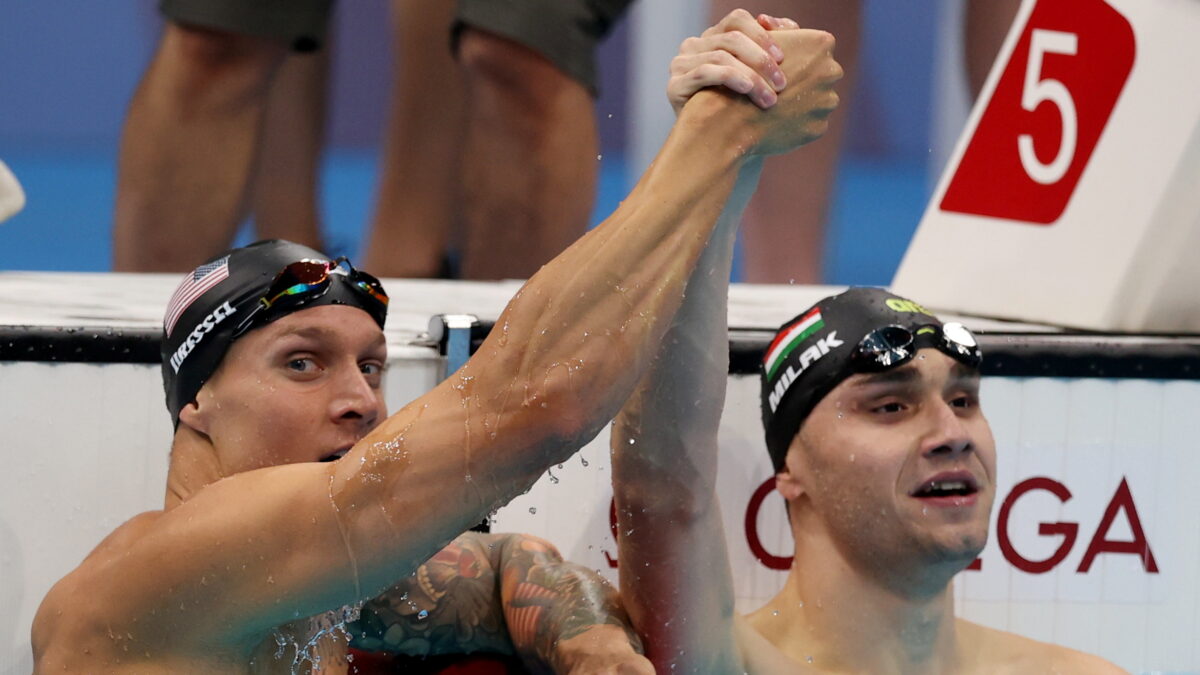 Meanwhile, Dressel set a new world record by winning a gold medal in 49.45 seconds with the men's 100-meter butterfly.
Hungary's Christoph Mirac finished 0.23 seconds behind, followed by Switzerland's Pontisi.
"I finally smiled. It was hard, but I had a good race with such a noble rival," Millac told reporters. "This is a fair result. It was the greatest I could give. I'm glad that Caeleb needed a world record to beat me."
Florida's 24-year-old Dressel has won three Olympic medals and more events are planned.
Team USA did not win the podium in the other two swimming finals, the women's 200m backstroke and the 4x100m mixed medley relay at the beginning of Saturday.
The United States has a total of 45 medals, tying with China, but the gold medal is the third after China and Japan.
[ad_2]