The UK minister said the decision by a Dubai-owned ferry company to dismiss 800 UK-based staff without notice is "totally unacceptable."
Acquired by Dubai-based logistics giant DP World in 2019, P & O Ferries was angry when it fired 800 seafarers on Thursday without prior notice.
According to the company, affected employees were given an immediate termination notice, including a compensation package for the "lack of advance notice."
He argued that the decision to reduce employment was "very difficult but necessary" as it is "not a viable business" at the moment.
P & O Ferries said in a statement: This is not sustainable.
"Our survival now depends on making rapid and significant changes. Without these changes, there is no future for P & O Ferries."
The company stopped its voyage on Thursday morning and told passengers that it would remain stopped "for the next few days."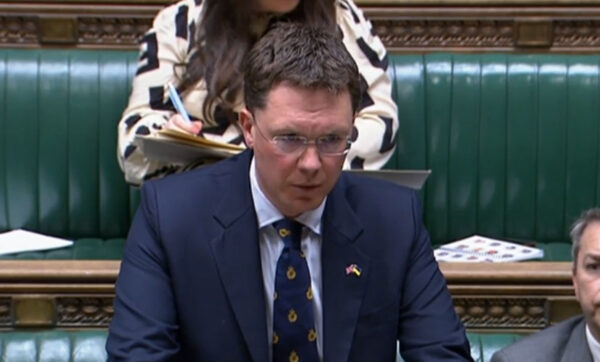 In a statement to the House of Commons, Transport Minister Robert Coates said: The way they are treated today is completely unacceptable, and my idea lies first and foremost with them.
"While cheaper alternatives are said to play their part, reports that workers were immediately escorted from the ship without notice show an insensitive way for P & O to tackle this problem. I talked to them early this afternoon. "
The court said he was "extremely worried and frankly angry" at the way the workers were treated by the company, and said the staff were "signed" for support from the Department for Work and Pensions.
The main opposition Labor Party said this was not enough and called on the government to secure the livelihoods of the affected workers.
Shadow Secretary of State for Transport Louise Haigh said:
She said this was "not a corporate restructuring" and "a thug's behavior."
"Overseas conglomerates cannot give free control to dismiss workers doing safe jobs here in the UK and replace them with agency staff at the click of a button," she said. I did.
She said the government "should not give a green light to this horrific practice and must now act to secure the livelihoods of these workers."
The shadow minister argued that the dismissal was a "cruel result" of the conservative government's failure to outlaw "dismissal and reemployment."
The court denied that the government "supported the bad boss" and added that the minister "will continue to do everything possible to assist British sailors."
PA Media contributed to this report.