After anti-monarchy protesters were arrested in Edinburgh, Conservative MP David Davis wrote to Scotland's Chief Constable expressing concern about the impact on free speech.
Davis wrote to Sir Ian Livingstone, Chief of Police in Scotland, after a 22-year-old woman was arrested and charged with sedition after holding a placard aloft.[Expletive] "Imperialism: Abolishing the Monarchy" outside St Giles' Cathedral in Edinburgh on Sunday, when Charles III was proclaimed monarch.
A 22-year-old man has also been arrested after heckling a royal procession on Edinburgh's Royal Mile.
London's Metropolitan Police confirmed Tuesday that the public has an "absolute right to protest" over the monarchy following the death of Queen Elizabeth II, whose funeral is scheduled for Monday.
They issued the statement after a viral video showed barrister Paul Powresland holding a blank piece of paper and confronting police in London's Parliament Square.
According to Paulsland, a policeman asked him for his name and address and said he would be arrested if he wrote "not my king" on a piece of paper.
MP calls for 'liberal approach' to police
Davis, MP of Haltemprice and Howden, Yorkshire, said in a letter: However, with the addition of our new monarch, we hope the police will continue to respect the right to free speech.
"If the person involved had committed an act of violence, or if the police had reason to believe she had, action was clearly necessary. If so, I believe you would agree that a liberal approach is preferable," he added.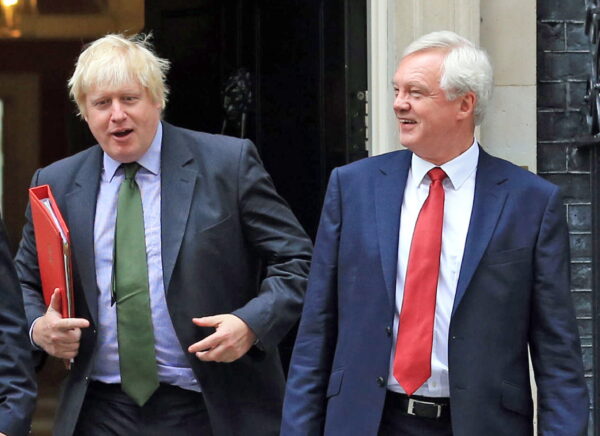 Davis, 73, has been an MP since 1987 and served as Brexit secretary from July 2016 to July 2018.
On Tuesday he wrote on Twitter: But we must not sacrifice the free speech principles on which modern Britain is built. I am a staunch monarchist, but Republicans have the same right to voice their opinions as anyone else. "
Joanna Cherry, a SNP MP for South West Edinburgh, has also expressed concern about the arrest.
Member of Parliament on Domestic Affairs and SNP Spokesperson wrote on twitter: "We are concerned by reports of seemingly legitimate protesters being arrested in Scotland and England. Many may wonder if now is the right time for such protests. But the right to protest is fundamental to our democracy and should be promoted."
A Scottish Police spokesman told PA: "We have received communications and the content is being recorded."
Thousands of people are expected to line up to see the Queen lying before her funeral.
Metropolitan Deputy Assistant Director Stuart Cundy said Wednesday: People have a right to freedom of expression, and we must balance the rights of protesters with those of others who wish to grieve and reflect. "
PA Media contributed to this report.