The European Union has imposed sanctions on four Chinese officials over their alleged roles in the human rights abuses against Uyghur Muslims in northwest China.
The EU sanctions, announced on March 22, are targeted at "the large-scale arbitrary detentions of, in particular, Uyghurs in Xinjiang in China," said the European Council, an EU body that comprises the heads of state of the EU member countries.
EU 🇪🇺 sanctions 11 people over the military coup and ensuing repression in 🇲🇲 Myanmar/Burma
👉 https://t.co/wLzuSNkSRY

AND 11 people & 4 entities responsible for serious #humanrights violations in China, DPRK, Libya, Russia, South Sudan and Eritrea
👉 https://t.co/Tg3X56YjcE pic.twitter.com/RTihe06WYY

— EU Council Press (@EUCouncilPress) March 22, 2021
The listed individuals will have their assets in the EU frozen and will be banned from travelling to the bloc. EU citizens and businesses will not be allowed to provide any financial assistance to them.
This is the first time the EU has imposed targeted sanctions on Chinese officials under the new EU Global Human Rights Sanctions Regime, which was adopted on Dec. 7, 2020.
In response, China's Foreign Ministry announced on March 22 that it will sanction 10 individuals and four entities from the EU who "severely harm China's sovereignty and interests and maliciously spread lies and disinformation."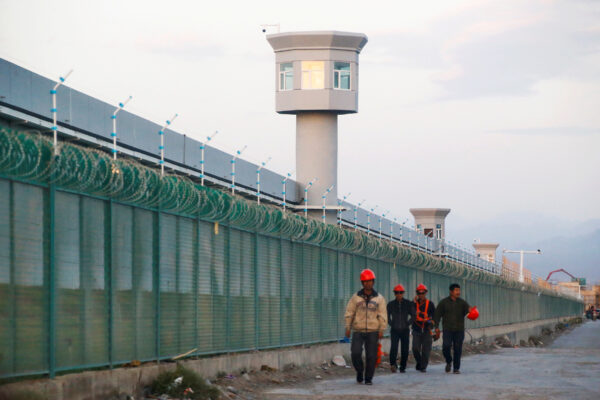 The sanctioned Chinese individuals are all former or current officials in the Xinjiang Uyghur Autonomous Region (XUAR).
Zhu Hailun, former secretary of Xinjiang's Political and Legal Affairs Committee, has been described as the "architect" of the "large-scale surveillance, detention, and indoctrination programme targeting Uyghurs and people from other Muslim ethnic minorities," the EU said in its Official Journal published on March 22.
The sanctions list also includes Wang Junzheng, Communist Party chief of the Xinjiang Production and Construction Corps (XPCC), described as a state-owned economic and paramilitary organisation.
In addition to implementing the mass detention programme in the XUAR, the EU said Wang is also "responsible for the XPCC's systematic use of Uyghurs and people from other Muslim ethnic minorities as a forced workforce, in particular in cotton fields."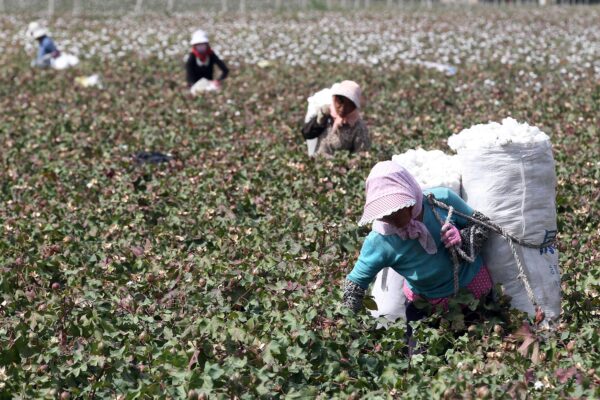 The two other sanctioned individuals are Wang Mingshan, secretary of the Political and Legal Affairs Committee, who used to serve as Xinjiang's police chief; and Chen Mingguo, the current police chief.
Apart from being directly responsible for the mass detentions, they have been linked to Xinjiang police's "Integrated Joint Operations Platform," a data programme used to track millions of Uyghurs in the region and flag those deemed "potentially threatening" to be sent to detention camps, the EU said.
The EU Global Human Rights Sanctions Regime, modelled on the U.S. global Magnitsky sanctions regime, enables the bloc to target individuals and entities responsible for human rights abuses.
The newly announced sanctions target 11 individuals and four entities, which also include human rights abusers in North Korea, Libya, Russia, South Sudan, and Eritrea.