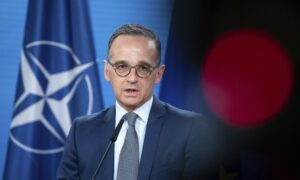 Berlin-German Foreign Minister cannot allow 27 blockers to "take hostage" on Monday, so the European Union vetoes individual member states' right to veto foreign policy measures Said it should be.
His comments, made a few days after younger government officials criticized Hungary by name, complained in Berlin that EU member states could prevent Block from acting on issues that almost all members agree on. It reflects the rise.
Heiko Maas said at a meeting with the German ambassador in Berlin that "don't be taken hostage by those who use refusal to interfere with European foreign policy."
"That would endanger European cohesion sooner or later. Even if that means we can beat us, the veto must go away."
His remarks correspond to Germany's extremely unusual criticism of other member states. Aware of economic and political influence within the EU, Germany is usually very cautious about being seen to exert its influence for fear of appearing overwhelmed.
In April, Hungary blocked the EU's statement criticizing China's new security law in Hong Kong, undermining the EU's efforts to confront Beijing's restrictions on freedom in the former British colony.
Last month, Budapest refused to ratify the new EU trade development agreements with Africa, the Caribbean and the Pacific, and also refused to support the EU's call for a ceasefire of violence between Israel and Palestinian countries.
Under Prime Minister Viktor Orban, Hungary is pursuing close ties with China and has recently gone beyond opposition protest choirs to host foreign campuses of major Chinese universities in Budapest. I agreed.
Andreas Linke