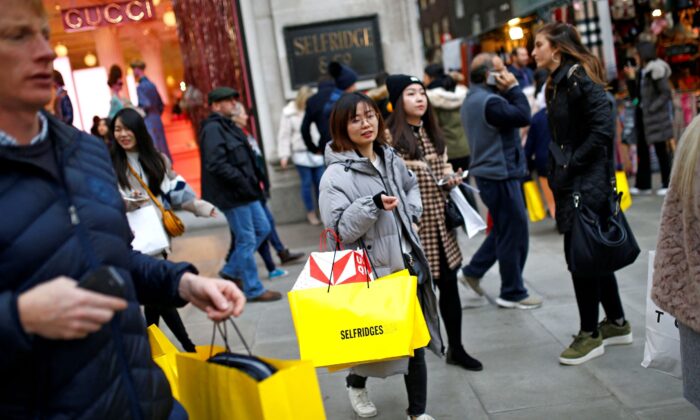 People shopping on Oxford Street in central London, England, December 20, 2018. (Henry Nicholls / Reuters)
Frankfurt — Eurostat data shows that Eurostat retail sales in November surged more than expected, driven by over-the-counter non-food purchases.
Retail sales as a substitute for consumer demand rose 1% on a monthly basis in 19 euro-sharing countries and fell 0.5% in Reuters analyst polls, contrary to expectations.
According to the Statistics Bureau of the European Union, retail sales were up 7.8% year-on-year, well above expectations of 5.6%.
Non-food sales increased 1.6% a month, while automotive fuel sales fell 1.5%, reversing the previous trend.
Among the larger countries of the block, Spain and France were above average, but Germany was a hindrance to retail expansion.