[ad_1]

Government ministers said Tuesday that current evidence does not support imposing further CCP virus restrictions in the UK.
Environment Secretary George Eustice admitted that the infection rate with the new Omicron variant was rising, but said there was evidence that it did not result in the same level of hospitalization as the previous wave.
"There is early encouragement from what we know in South Africa that there are fewer hospitalizations and fewer days of hospitalization than previous variants," he told BBC Radio 4. Today's program.
"At this point, I don't think the evidence supports more intervention than we have done," he added, adding that the Cabinet puts it under "very close consideration."
"If hospitalizations start to increase significantly, we need to take further action," he added.
Prime Minister Boris Johnson and Health Minister Sajid Javid confirmed on Monday that no further restrictions would be imposed, at least before the New Year.
This decision was welcomed by the UK hospitality industry as a "lifeline" for a heavily abused sector, but the hospitality industry in Scotland, Wales and Northern Ireland has been severely restricted since Sunday or Monday.
William Leeds Jones, the hospitality boss I wrote earlier twitter The first Scottish and Welsh ministers, Nicola Sturgeon and Mark Drakeford, have been "lifelong banned" by his pub chain, JW Lees Brewery. I wrote on Tuesday "We look forward to the pub opening on New Year's Eve in the UK without any further restrictions," he said.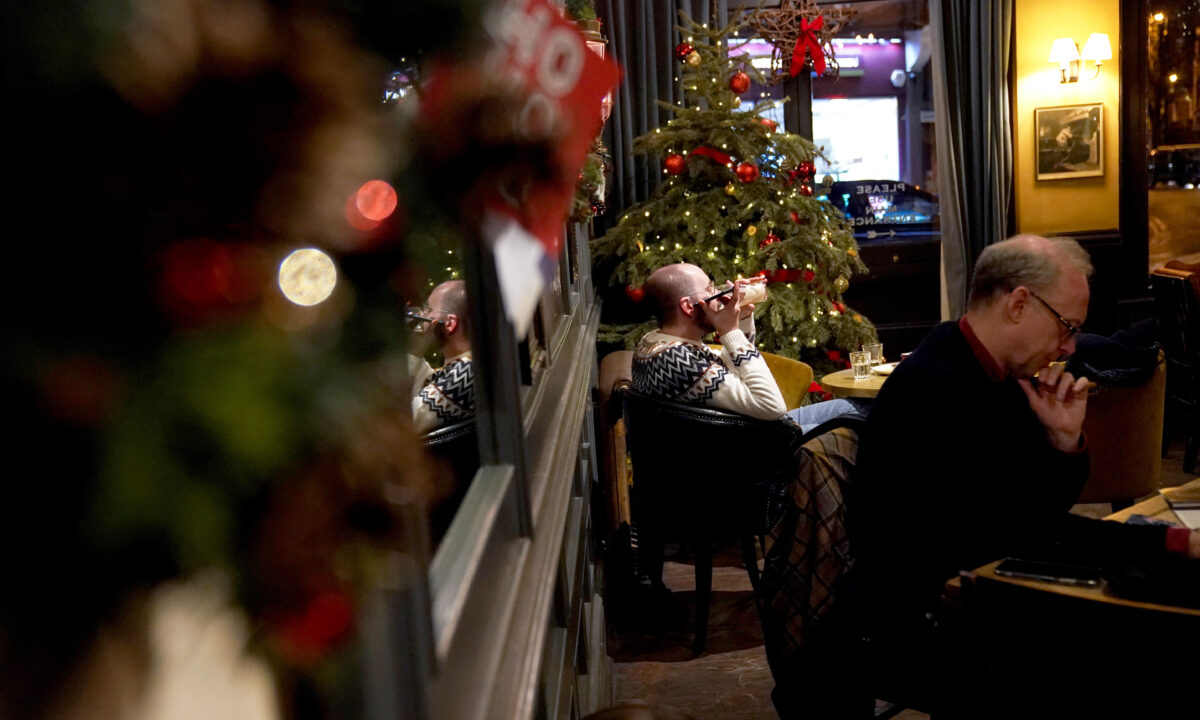 Dr. Sarah Pitt, a lecturer specializing in virology at the University of Brighton, said it does not make sense to have different CCP (Chinese Communist Party) virus restrictions in the four countries.
"If people can't go to a New Year's Eve party in Wales or Scotland, they just turn across the border to England, which can infect and spread the virus … and take it home. "At this point, it makes sense to take some steps to stop the spread of the virus," Pitt told LBC Radio.
However, Paul Hunter, a professor of medicine at the University of East Anglia, said the increase in COVID-19 cases appears to be slower than it was a week ago.
"The number of cases is increasing for the elderly, and of course for people over the age of 60. Of course, this is a group that is more likely to be hospitalized, and the number of hospitalizations is increasing, but so far for people in the intensive care unit. There's nothing obvious like that, "he added to the BBC breakfast," The most important thing you can do to protect yourself and your family is to have a booster, "which makes a" big difference. " I did.
The professor also said that COVID-19 should eventually be treated as a cold and that those who test positive should be allowed to "live a normal life", "maybe not yet. I don't know. "
"Personally, I think it's unlikely that you'll do that while dealing with Omicron, but after Easter you'll probably need to start considering shrinking. Of course, the illness at that time. What was it? "He said.
Chris Hopson, Chief Executive Officer of the NHS Provider, wrote: Tweet string It's too early to know how Omicron affected the elderly during the Christmas gathering on Monday, but the hospital is now "severe COVID-type respiratory problems requiring critical care. We have not reported a large number of patients with. "
He also said that many people hospitalized with COVID-19 are now "accidental COVID", those who have been hospitalized for other reasons and tested positive for the CCP virus, and are now COVID. -19 The current combination of absent staff, very busy emergency care routes, planned care cases that can no longer be delayed, and extension of booster campaigns, rather than hospital expansion due to an increase in the number of cases of -19. . "
Asked if health care workers infected with the CCP virus could eventually lead a normal life, Hopson said that vulnerable patients are being treated "clearly not the case for people working in the NHS. That's not the case. " But it is "what we have to see" for the wider society.
PA contributed to this report.


[ad_2]