Economists told parliamentarians that the government should not raise national insurance during the crisis of living costs.
He submitted evidence to Tom Claugarty, the Treasury Special Committee of the Policy Research Center, stating that the current tax increase is "very terrible" and should be postponed.
The resolution foundation, Torsten Bell, said the government should raise income taxes rather than national insurance, and warned that low-income households would feel more oppressive than other households.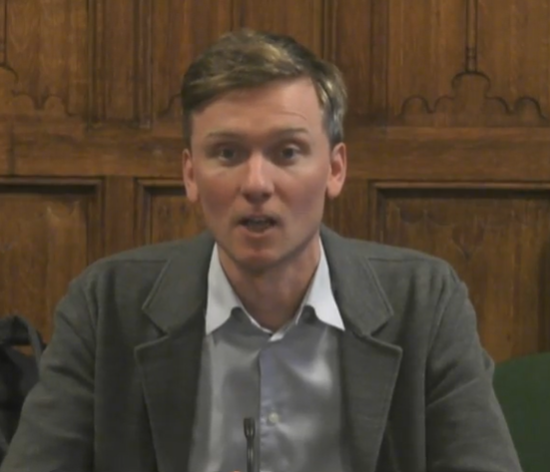 "It's very terrible to raise taxes on ordinary earners in the midst of a living crisis," Clougherty said.
Mr Bell said "all wise people" believe that the government should raise the income tax rate, not the controversial increase in national insurance.
He added: "More than 50% of the savings from National Health Insurance delays are in the top 20%, and energy prices are about to be hit in the bottom 20%. So, considering you to the world, that's not a good policy. Find yourself
"I think this year will be a pretty tough year, and I feel the whole country is under pressure in 2022, and low-income households will have the hardest time," said an economist.
Robert Joyce, deputy director of the Institute of Finance, also told the MP that "it will hurt everyone especially in April," regardless of income, but more low-income people. He said he would suffer.
Their comments come when the Commission is looking at how the economy will be successful in the coming months due to the impending increase in energy prices.
Regulator Ofgem will announce the next increase in the government's price cap in February. This will take effect in April.
Analysts predict that rising global gas prices could raise as much as 50%, and think tanks are calling on the government to intervene.
According to panelists, the rise has also affected inflation, much higher than originally thought.
The National Bureau of Statistics of China (ONS) reported the highest year-on-year inflation rate of 5.4% in the 30 years of December 2021.
Bell said it rose faster than "all of us had widespread expectations."
He added: "OBR (Office for Budget Responsibility) expects a peak of 4.5% in October recently and is heading towards high six, where inflation is likely to peak above 6.5%.
"Behind it are two big things: what's happening with hydrocarbons, especially gas prices, and what they're doing with cost energy and input to many other productions.
"And the global resumption of the economy has focused specifically on the demand for commodities running against supply constraints, which together have led to particularly high inflation rates."
Economists also pointed out that high energy bills could also boost inflation further.
Clougherty didn't expect the current high inflation rate to continue, but said he was at risk of continued high inflation if another wave of coronavirus occurred.