The Northern Territory (NT) government in Australia has taken various steps to minimize the spread of COVID-19, so top-end schools are safe and ready to return students to the classroom. Was announced.
"Face-to-face learning is the best option for young territory people. Education Minister Lauren Moss said in a statement, five days a week instead of one or two a week."
Measures include keeping the unwell child at home until the symptoms subside, meeting applicable COVID-19 isolation requirements, regular hand washing and disinfection, improving classroom ventilation, and field learning.
"I admit that some families may be nervous about getting their children to school. Regarding the measures being taken to minimize the spread of COVID-19. Take the time to talk with the school, "says Moss.
"It is important to remember that schools have a lot of expertise in managing illness and do everything they can to minimize the risk to students and staff."
According to attendance data, many families chose to keep their children home early in the year because of concerns about COVID-19.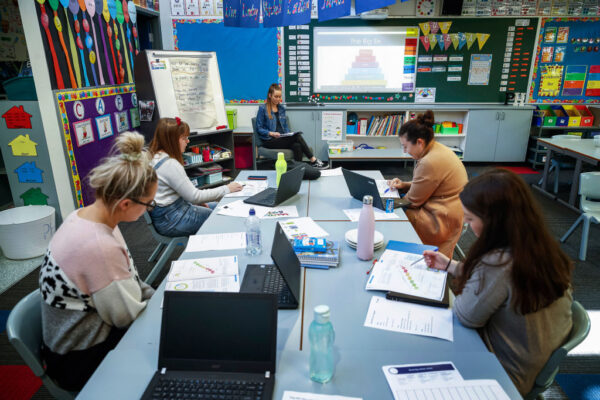 "Now we are at the beginning of a new semester, so students and their families can reset and prepare for a successful and valuable study period," Moss said.
"I would like to recognize and thank the hard-working educators, principals and school support staff for their great efforts to keep our school open and to study in the first semester. increase."
The Labor-run NT government has extended the COVID-19 public health emergency for another 90 days in March, which is expected to pass in May.
This provides tentative power to the Supreme Health Officer who said the emergency should be left untouched as there is a long tail to the pandemic and many people have not yet been vaccinated. ..