A lawyer representing the 25 survivors and families of the 25 survivors of the 2017 Grenfell Tower fire in London said he hoped it wasn't "just a box-tick exercise" in a public inquiry. .
On 14 June 2017, a fire broke out on the fourth floor of a tower block in North Kensington, West London, causing the building to collapse due to combustible cladding installed on 14 June 2017 as part of a renovation programme. spread rapidly on the sides of 2016.
Residents were advised by the London Fire Brigade to 'stay still' and only evacuate when it was too late for many. The youngest of the 72 victims, Reena Berkady, was six months old, and the pregnant survivor later suffered a stillbirth.
The investigation was set up by then-Prime Minister Theresa May and is running parallel to an investigation by the Metropolitan Police, which could lead to criminal charges of manslaughter or corporate manslaughter.
In his closing remarks at the end of the second and final phase of the investigation, which began in 2019, Imran Khan said: report A 2017 study by the Government Institute found that since 1990, £638m ($731m) has been spent on 68 public investigations, resulting in 2,625 recommendations. but many were quietly ignored by successive governments.
"Perhaps one of the most disturbing aspects of this is the lack of meaningful action by the agency," he said.
Khan listed a series of fires. Summerland He argued that the lessons of the Isle of Man catastrophe in 1973, when 50 people died in a vacation resort fire, were quickly forgotten by the authorities.
"Those in power are simply spinning"
He said, "The people in power are simply procrastinating, waiting for these events to clear the public consciousness. Today, those in power take remedial action to prevent future loss of life." can be avoided."
"Our client sincerely hopes that this investigation will not prove to be another administrative proceeding," Khan said.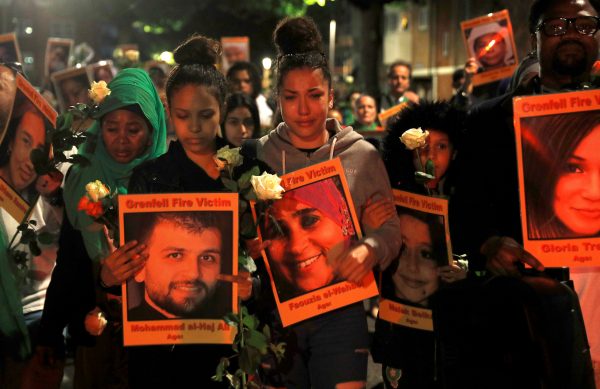 He is responsible for 50 deaths at Summerland, 1 at Garnock Court, Ayrshire in 1999, 3 at Harrow Court, Stevenage in 2005, 6 at Lacanal House, Camberwell in 2009, and 72 at Grenfell. said a person died.
"As it stands, it's just a question of when the next fire will occur," Khan said.
He said he hoped the report, prepared by the chairman of the inquiry, Sir Martin Moore Bick, would be "a real attempt to put an end to this deadly course of history". .
Khan also called on lawyers representing various parties who believe the victim shared responsibility for the deaths at Grenfell to issue a "clear, clear, and candid apology."
Attorney Adrian Williamson, KC, who has represented other Grenfell victims, said in the inquiry: They all operated in a market and system of intense competition to the bottom, a culture that did not encourage competence or integrity.
"And that culture flourished because governments and regulators had not put in place proper procedures to root out fraudsters and immatures. It was the result of a catastrophic failure on a scale, and I recommend that it be investigated in the most intense conditions possible," he concluded.
Stephen Walsh, KC, a lawyer representing the Commissioner of the London Fire Brigade, said the investigation had conducted an "extensive" and "forensic" investigation of the events surrounding the fire. To those who lost their lives, to those who survived and suffered much, and to many more. "
He added: In his view, this is a time not only to reframe brigade relations in London, but to accept criticism and learn from it. "
A spokesman for the Metropolitan Police told the Epoch Times: We made one arrest for perverting the course of justice and conducted many interviews discreetly about gross manslaughter, corporate manslaughter, fraud, and health and safety violations. "
He added: "Police and the Public Prosecutor's Office agree that criminal investigations must take into account the findings or reports produced by the investigation, including the final reports of both Phase 1 and Phase 2. If the police investigation concludes there is sufficient evidence, the files will be submitted to CPS for a determination to consider criminal liability related to the fire."