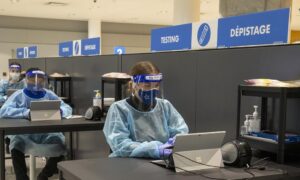 Ottawa — A group of air travelers have lost a federal court bid for a provisional injunction banning returnees from hotel quarantine.
Judge William Pentney said in a written decision that staying in a federal-designated facility for three days does not pose a significant risk to the safety of Canadians.
Compulsory quarantine, part of a two-week self-isolation system for travelers returning from abroad, came into effect on February 22, following federal measures announced last month.
Faced with backlash from parliamentarians, civil liberties groups, and health professionals that it is too late, violates personal liberties, or is not well underway.
The judge said travelers "may be confused and inconvenienced" by the quarantine and the associated $ 2,000 bill, but unknowingly even after a negative test before the flight departs. Due to the risk of transporting a variant of COVID-19 across national borders, measures must continue to the final stage. The judgment goes down.
A broader proceeding against a hotel stay organized by the Calgary-based Judiciary Center for Constitutional Freedom will continue in federal court from June 1st to a three-day hearing.
"Forced isolation of returning Canadian air travelers is arbitrary, unnecessary, and totalitarian," said Jay Cameron, director of justice center litigation, in a release. "These quarantine hotels and restrictions are more in line with the dictatorship than the free society. We look forward to hearing these issues in full in early June."