Karachi — A female suicide bomber killed three Chinese teachers in Pakistan on Tuesday, police and officials said.
A blast that exploded in a 30-year-old woman blasted a minivan outside the Confucius Institute at the University of Karachi, killing her, three Chinese teachers, and a Pakistani driver.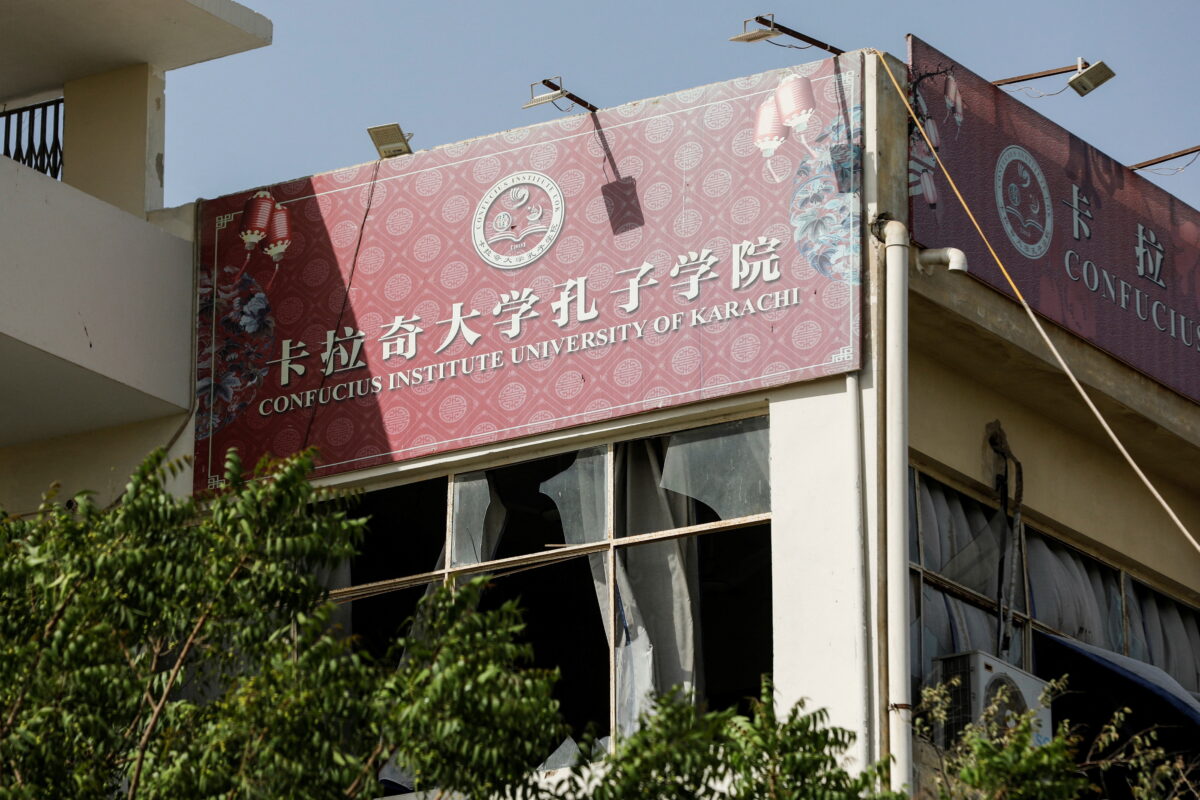 This was the first major attack of the year against the people of China, a longtime ally working in Pakistan.
The Balochi Liberation Army (BLA), a separatist group based in southwestern Balochistan, has two mothers with a zoological degree and another degree attacking China. He said he volunteered. Balochistan they oppose.
"The Baroque Liberation Army has again warned China to stop its exploitation project immediately … otherwise our future attacks will be even more severe," BLA said in an email.
Baroque separatist guerrillas have been fighting for decades for a larger share of the state's natural resources. The main focus is on attacks on natural gas projects, infrastructure, and security forces.
But in recent years, they have attacked Chinese projects and workers. The deep-sea ports of Balochistan and Gwadar are key links to infrastructure and energy projects in the Middle East and beyond of the Chinese Communist Party's Belt and Road Network.
Pakistan's newly elected Prime Minister, Shebaz Sharif, who came into power this month, has accused him of what he called a timid act of terrorism.
"We are deeply saddened by the loss of precious lives, including our Chinese friends, in today's violent attacks in Karachi," Sharif said in a statement. He promised a quick investigation.
For years, suicide bombings in Pakistan have been an Islamic extremist tactic, usually carried out by men or boys. Baroch separatists said this was their first suicide bombing attack by women and warned more.
A Pakistani interior ministry official who refused to verify her identity said a woman from Balochistan, a science teacher, received her second master's degree from the University of Karachi about five months ago.
The investigation was initiated by police and civilian and military intelligence, officials said.
Nashira Cartoon, Deputy Prime Minister of the University of Karachi, expressed "heartfelt condolences" to the families of the victims of the blast.
"We want to punish the factors that involve the government … and we believe that every possible step will be taken to reach the factors behind the attack," she said.