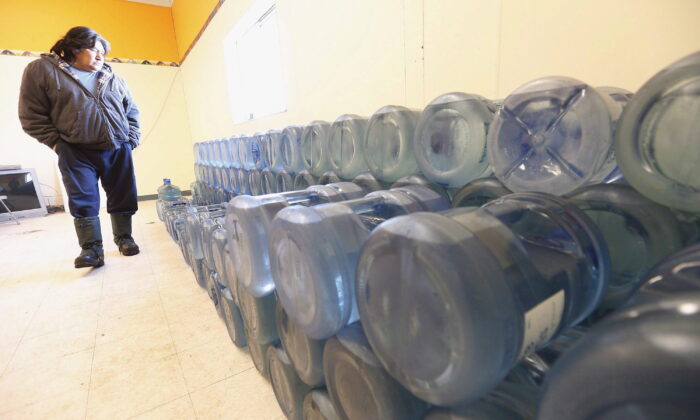 Stewart Redski, a former chief and current alcohol / drug counselor at Shoal Lake 40 First Nation, passed a week's worth of 20 liters of water bottles in a community reservoir on February 25, 2015. (Canada Press / John Woods)
Lake Shoal, Ontario, Canada — Lake Shoal 40 First Nations has been in clean water for the first time in nearly 25 years.
First Nations, on the border between Manitoba and Ontario, is celebrating the opening of a new water treatment plant and new school today.
The federal government states that the long-term boiling water recommendation for the community, published in 1998 and one of Canada's longest, has been lifted.
First Nations was separated from the mainland over a century ago during the construction of a water bridge to supply Winnipeg with drinking water.
The community has long advocated the construction of roads to connect to the mainland, and in 2019 the road became known as the "Freedom Road".
Shortly thereafter, construction of a water treatment plant began.