Former Chinese ambassador to Ukraine Gao Yushen said in a recent forum that Russia "has already been defeated in the war between Russia and Ukraine." His analysis of the causes and tendencies of war is completely different from the rhetoric of Russia, the pro-Russia of the Chinese communist government.
In his speech, he also predicted that Russia would be expelled from important international organizations and that the former Soviet Union would have a new wave of "non-Russification".
The China International Capital 30 Forum and the International Research Department of the Chinese Academy of Social Sciences recently held an in-house online seminar focusing on the impact of the war between Russia and Ukraine on China and world affairs. Mr. Gao, who was the Ukrainian ambassador of the administration from 2005 to 2007, was invited to give a speech. During his more than 30 years of diplomatic career, he was stationed in the former Soviet Union and countries that were former Soviet member states.
Since Russia's invasion of Ukraine on February 24, the war has not ended within a week, as many in the world have expected. Mr Gao said Russia could not immediately defeat Ukraine, Russia's economic power was very unbalanced in its status as a so-called "military superpower", and the delay in the war was great for Russia's economy. He said he was burdened.
Gao said modern warfare is a "mixed war", incorporating areas such as military, economics, politics, diplomacy, public opinion, propaganda, and intelligence, and Russia is "already defeated" in all areas. .. Of time before it is finally defeated.
Mr Gao pointed out that Russia's foreign policy is "a mixture of the former Soviet Union and the Tsar Empire." The central and main direction of Putin's foreign policy is to "consider the former Soviet Union nations as its only sphere of influence and restore the empire through Russia-dominated" unification. "
He further pointed out that the so-called Russian resurrection under President Vladimir Putin is a "non-existent false proposal." Russia has never actually recognized the independence, sovereignty and territorial integrity of other former Soviet nations and therefore "frequently violated their territory and sovereignty." He said this poses the greatest threat to Eurasia's peace, security and stability.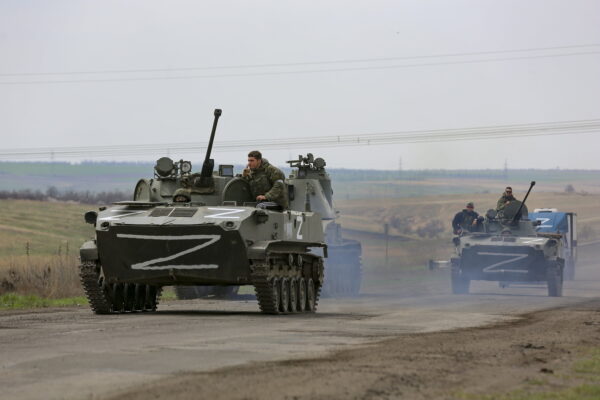 Regarding Gao's speech, U.S.-based commentator on China's affairs, Qin Peng, on his YouTube channel "Qin Peng Time," Gao's analysis includes "denazification" and "demilitarization" in Ukraine. Said that it revealed an excuse for Russia's invasion of Ukraine.
A video of Gao's speech was posted on the Internet in China, causing a fuss, but was soon removed. On May 11, the Chinese government's media, Phoenix News Media, registered in Hong Kong, released a modified version of the speech allegedly edited by Gao himself. This article sparked a heated debate on social media. However, the article was soon deleted as well.
Mr. Hata said, "Why the Communist Party administration in China must censor Mr. Gao's speech from the whole Internet, not only said Russia will fail, but also implicitly that the international order will be reconstructed. I think it's because I mentioned it, and both communist China and Russia will be excluded from some important international organizations, reducing their influence in the world. "
"Gao's speech reveals that the Chinese government basically sees it this way. Russia will be defeated, its position as a great power will be significantly weakened, Ukraine will lean west, and The status of China's government will also be seriously affected, "he added.
"Therefore, it has recently been found that the Chinese government is enthusiastic about coordinating foreign policy, including talking about Russia's invasion and inviting the Ukrainian foreign minister to interview the official media Xinhua Newsletter. Official Chinese media has published an article actively reporting on Zelensky, and the administration's spokesman, Zhao Tateken, has shown a relatively friendly attitude towards the United States. "