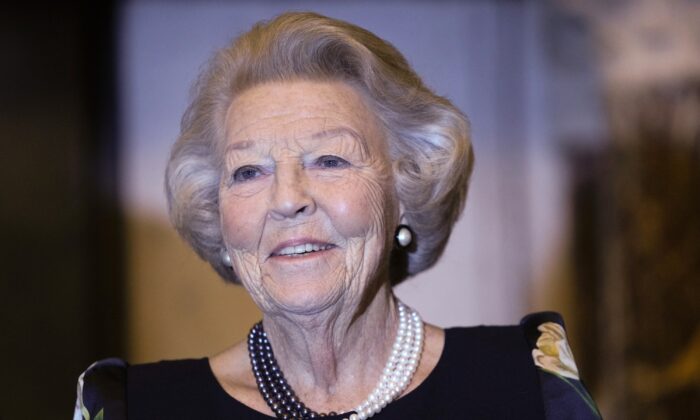 Princess Beatrix of the Netherlands, former Queen of the Netherlands, smiles during a ceremony at the Royal Palace in Amsterdam on November 29, 2022. (Peter Dejong/AP Photo)
The Hague, Netherlands – Princess Beatrix, 85, the former Queen of the Netherlands, has undergone surgery after breaking her wrist in a skiing accident, the royal family announced Monday.
The accident occurred last Friday and the princess "underwent surgery to rest and returned to the Netherlands," the royal family said in a statement, adding that she was "otherwise healthy and recovering at home."
Beatrix ruled for 33 years before abdicating in 2013 to replace her son Willem-Alexander.
Johan Friso, the second of her three sons, died 18 months after being seriously injured in an avalanche while skiing in Austria in 2013.