Former Prime Minister Kwasi Kwarten has revealed that he has instructed former Prime Minister Liz Truss to "delay" ambitious economic reforms.
After Truss took office as prime minister on 5 September, she set out to implement her economic vision of Britain becoming a "low tax, high growth economy that takes advantage of the freedom of Brexit".
Her government used a "mini-budget" submitted by Kwarteng on September 23 to launch a new economic program called "Trussonomics" with massive tax cuts worth £45 billion ($50 billion). have started.
But her plan to finance tax cuts with government borrowing instead of spending cuts failed miserably, as it led to concerns about unsustainable government debt levels. , the pound plunged against the dollar, increasing borrowing costs for both the government and UK households.
"Too fast"
In an interview with TalkTV that aired on November 10, Kwarteng said that "the strategic objectives were correct" but that he "should have taken a more cautious approach".
He said he had "a certain amount of responsibility" for the mini-budget timetable, but said Truss "had a very strong view that things needed to go quickly."
"But I think it was too fast," said Kwartengg. "Even after the mini-budget, we were going at breakneck speed. And I said, 'Look, we should slow down, we should slow down.'"
"She said, 'Well, I only have two years left,' and I said, 'If I keep going, I only have two months left.' And I'm afraid that's what happened. increase."
Asked if he wanted to say sorry to people facing extra costs on remortgages, Kwarteng said he didn't want to "relive the past" but "feel sorry" for those affected. Stated.
He said the strategic goal was "the right thing to do" but admitted that there was no "real tactical plan" and "real timetable" for realization and implementation.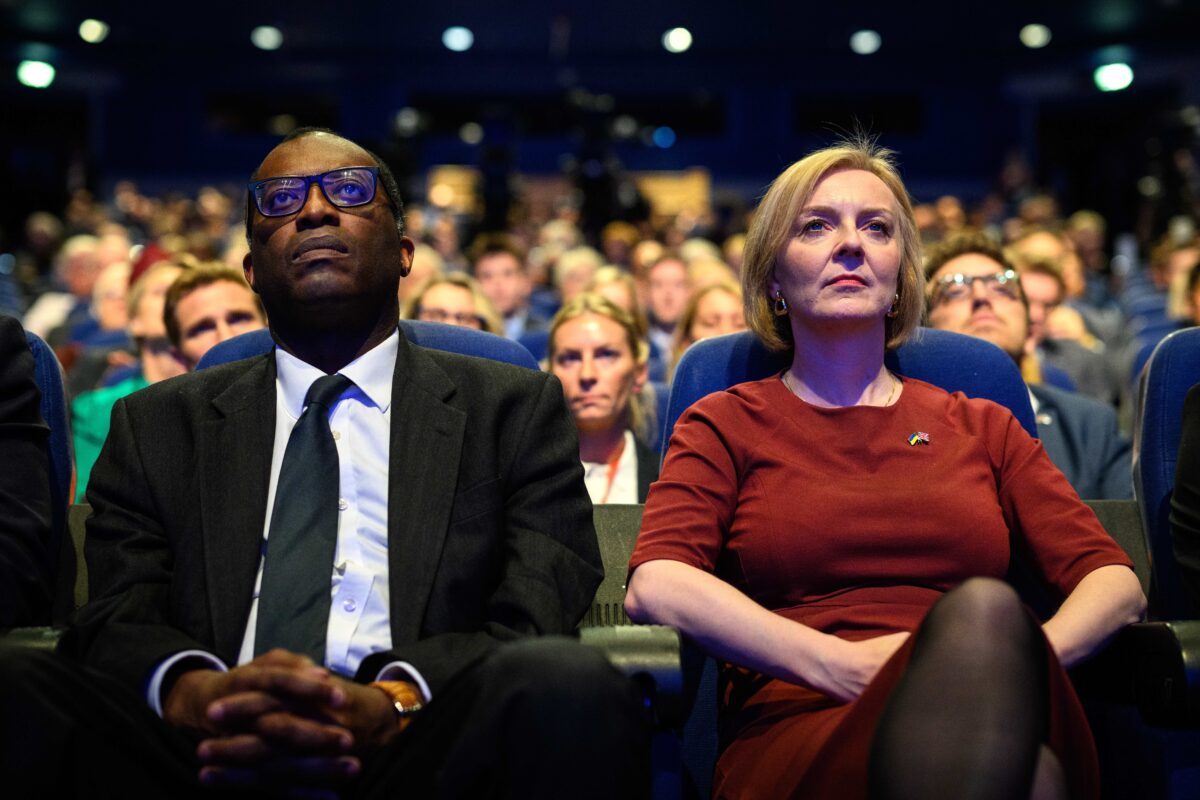 'emotional'
Following a small budget debacle, Truss fired Kwarten and executed a series of humiliating U-turns.
Mr Kwarteng said he first learned of the shooting through a Twitter post when he went to meet Mr Truss in Downing Street.
"I don't remember if she was actually in tears, but it was very emotional," he said.
Describing his thoughts at that moment, he said: The Prime Minister does not kick out the Prime Minister.
"At the time, I think I said to her, 'This is going to last three or four weeks.' Little did I know I only had six days."
"You can't fire me just because she ran a campaign," Kwarteng said.
But Truss thought, he said, that "somehow she would survive" if her chancellor "tumbled" because of the problem.
Truss was set to step down after just 44 days in office, and her economic package was quickly thwarted by new Prime Minister Jeremy Hunt and her successor, No. 10 Rishi Snack.
However, Kwarteng argued that Snak and Hunt could not blame the Truss government for the black hole in national finances.
"The only thing they can blame us for is that interest rates and interest rates have fallen and the gilt rate has fallen," he said.
"The national debt was not created by Liz Truss' 44 days of government life."
PA Media contributed to this report.