Kampala — A gunner fired at a car carrying the Ugandan government minister in an attempted assassination on Tuesday, injuring a former Army commander and killing his daughter and driver, military and local media said.
Local television station NBS reported that four motorcycle attackers shot bullets at a four-wheel drive vehicle carrying General Katumba Wamara in Kisashi, a suburb of Kampara.
President Yoweri Museveni blamed the attack for criminals, terrorists, and "life-saving pigs." In a Twitter post, authorities said they already had clues to the case and that the responsible criminals would be defeated.
Images disseminated on social media showed Wamara opening her mouth, apparently in pain beside the car, and splattering blood on her light-colored trousers.
Police investigators later combed the area, examining bullet holes in car windows, car bodies, and ground casings.
Private NTV Uganda TV broadcast a social media video of Wamala talking at the hospital. Mentioning the daughter who was in the car with him, he said: "I survived, we lost Brenda … the bad guys did it, but God gave me a second chance. Gave me. "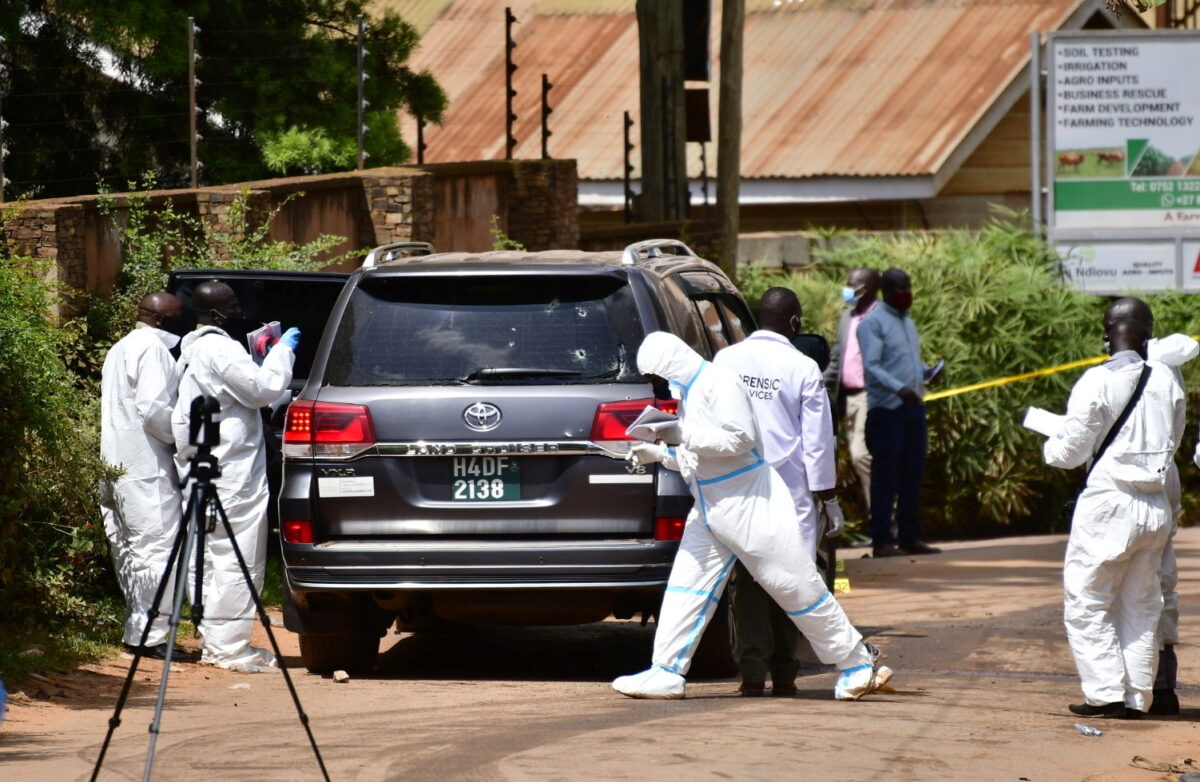 Army spokesman Brigadier General Flavia Byekwaso told Reuters:
Government officials said locals were also shot dead and injured in the incident and were in the hospital.
Unresolved killing
Wamala was once the chief of police in Uganda. Police have been accused of human rights abuses by rights groups for many years, including arbitrary arrests and torture of opposition activists. Police have denied the execution of infringement.
In recent years, there have been some unsolved assassinations and mysterious deaths of prominent officials in East African countries, raising speculation about the perpetrators and their motives.
Victims involved lawmakers, senior police officers, the state's highest prosecutor, and senior Muslim leaders. Almost everything was committed by a motorcycle gunman.
Wamara's life attempt took place in the same suburbs of the capital, where in 2017 motorcycle shooters shot bullets on vehicles carrying senior police officers. The police officer, Felix Kawaisa, was killed with his bodyguard and driver.
In 2019, the government installed CCTV camera systems on highways in Kampara and other big cities to curb such famous murders and other serious crimes.
However, many Ugandans complain that the CCTV network has not helped police resolve many killings involving opposition activists and regular Ugandans.
Former opposition lawmaker Latif Sebagara told reporters that he hoped the case would give investigators a chance to reassess the unresolved killings.
"This is very disappointing, because seeing that even the guards and even those in military uniform are not afraid, it explains the lack of security throughout the country. Let's do it, "he said.
By Ayenat Mersie