Mining tycoon Andrew Forrest urged Australia and Asian countries to spread tensions for mutual economic benefit in a speech by the National Press Calve, after which he favored China. It was put under surveillance again.
Fortescue, a mining company with long-standing relationships with China and the Chinese administration, publicly praises the economic benefits of Australia's exports to China, including an event celebrating the establishment of the CCP earlier this month. bottom.
"I think we need to recognize that both countries need each other," Forrest said at a National Press Club event on October 14.
Comments from mining tycoons came after Forest was scrutinized last year when he unexpectedly stood up at a government press conference with CCP diplomats after a diplomatic failure.
Forrest also, in his speech, Australia and China should work to cite his own experience of visiting and trading communist nations and compensating for otherwise swaying relationships. Suggested.
"What I've always found in China is to organize things in a closed room, go and see, and they come and see you," he said.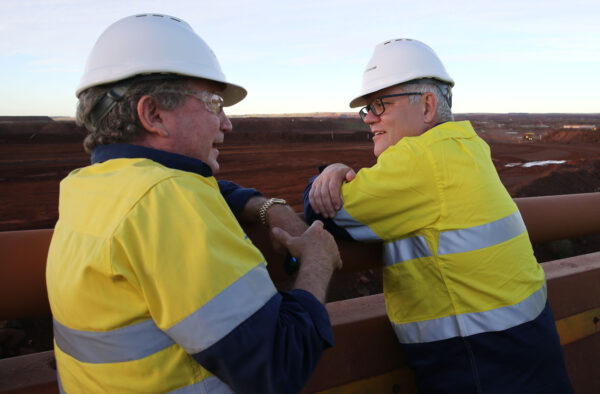 Forrest also recommended doing this independently of the public and without media promotion, but warned of the possibility of tense negotiations.
"Chinese do the same. They really get hysterical so that our own people can do that. I take it all in a closed room, organize it as an adult and I Let's get rid of the seemingly unproductive problems between us, "Forest said.
Forrest further warned that "no alternative" would force the two countries to resolve the difference between the two.
As Australia sought to investigate the origin of the CCP virus, tensions between China and Australia banned or slapped high tariffs on Australian coal, wine, barley, beef, lobster, wood, wood and cotton in Beijing. Prompted.
In addition, Australian human rights advocates have expressed concern about continued support for the CCP in light of records of human rights abuses.
NS Open letter Celebrated the establishment of the CCP by calling for the attendance of Western Australian Premier McGowan, signed by a human rights group persecuted by the Communist Party administration, including Falun Gong practitioners, Uighurs, Tibetans and Hong Kong activists. October 1st.
"As a democratizing group and individual, we must remind ourselves of the brutal history of this CCP administration, the suffering of those under its control, and the anti-humanitarian atrocities it committed. "Hmm," said the letter.
"We hope you can see it: when dealing with China, it doesn't just mean opportunities and benefits. Doing it improperly poses a risk to national security. It can also mean a failure of the government's basic responsibility to combat human rights violations. "