South Korean prosecutors have charged four current and former Samsung employees with stealing proprietary semiconductor technology from a South Korean conglomerate and leaking it to foreign companies. Yonhap News Agency.
Two of the employees were former engineers, and two others were still employed as researchers at Samsung Engineering at the time of reporting.
The stolen technology relates to a highly valuable ultrapure water system used for chip manufacturing and other critical technical data.
Ultrapure water is purified to very exacting specifications, removing common impurities such as ions, organics and microbes. This water is used for chip manufacturing cleaning, a critical process to ensure good semiconductor yields. Since 2006, Samsung Electronics has invested over $21 million annually in developing ultrapure water systems.
In one of the theft cases, a former employee working in the semiconductor sector allegedly obtained confidential information from two employees in August 2018.
The former employee reportedly obtained operating manuals and blueprints for an ultrapure water system, as well as other key technical data, from two Samsung engineers at a Chinese semiconductor company that was considering a career change at the time. I leaked the document to a consulting firm.
After getting a job with a Chinese company, he allegedly used stolen materials to build the company's ultrapure water system.
Another former employee has been charged with stealing computer files containing the foundry's critical semiconductor technology, prosecutors said. According to Yonhap, he allegedly leaked the files to rival company Intel while still working for Samsung.
A Frequent Target for Intellectual Property Theft in China
Samsung, one of the world's largest semiconductor makers, has been the target of Chinese industrial technology theft.
In May, South Korean prosecutors indicted two former researchers at SEMES, a subsidiary of Samsung Electronics and a semiconductor-related supplier, and two other employees of the SEMES supplier, on suspicion of involvement in technology theft. Korea Herald report.
According to the Suwon District Public Prosecutor's Office, the theft included selling a key "wafer cleaning machine" to an undisclosed Chinese company.
This machine is used in the early stages of chip manufacturing where it is important to keep the chip wafers clean. Later stages require a more sophisticated approach. This equipment uses carbon dioxide in a supercritical fluid state to clean wafers compared to cleaning with other fluids such as ultrapure water.
Last December, four South Koreans were indicted for leaking cutting-edge semiconductor technology to a Chinese company.
According to South Korea's JoongAng Ilbo, an unnamed South Korean company ("Company A" coined) illegally acquired classified technology from another South Korean company ("Company B") and transferred it to a newly established company in China. It was sold to a semiconductor company.
The alleged misconduct occurred between August 2015 and January 2016, when Company A recruited an executive from Company B to work on a semiconductor-related project.
After leaving the company, the executive allegedly acquired confidential technology from Company B without authorization and brought it to Company A, which then sold the technology to a Chinese company.
The stolen technology is a blueprint for a "hot zone," which is said to be the most advanced equipment for manufacturing semiconductor chips that Company B invested a great deal of time and money in developing.
By applying this technology, newly established Chinese semiconductor companies were able to overcome technical barriers and reap huge profits.
Prosecutors said the Chinese company made about $50 million in operating profit in 2019 and 2020.
Expert: 'Intellectual property protection needs to be strengthened'
According to Korean Supreme Public Prosecutor's OfficeFrom 2017 to September this year, there were 112 reports of domestic industrial technology leaking overseas. Of these, 36 are related to national core technologies, mainly in the fields of semiconductor and display technology.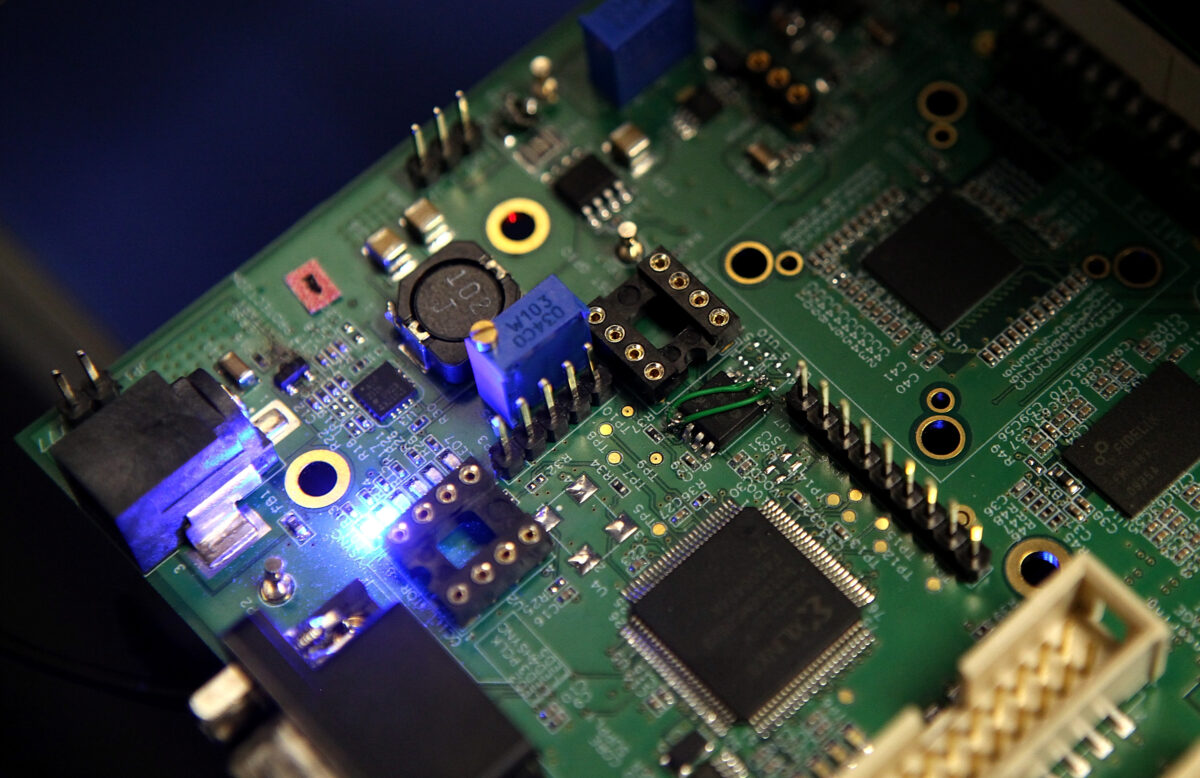 October 27 All Economic Federations (FKI) release A survey of 26 industry security professionals. About 85% of respondents said South Korea's advanced technology protection level is weaker than that of the United States, but the country's R&D capabilities are on par with rival countries.
Based on expert estimates, the report found that the average annual damage caused by industrial technology leaks, including leaks abroad, is about $40 billion, representing 2.7% of South Korea's GDP in 2021 and 2.7% of South Korea's GDP in 2020. accounted for 60.4% of total R&D spending in .
On the other hand, 92.3% of experts believe China is the country South Korea should be most wary of when it comes to leaks, while 7.7% believe the United States.
Korea Ranked According to the 2022 National Competitiveness Rankings released in June by the International Institute for Management Development (IMD) in Switzerland, it ranked 3rd out of 63 countries for "science infrastructure". However, it ranked 37th for intellectual property protection.
Yoo Hwan-ik, director of FKI's industrial research division, said, Said As a country with a high level of competitiveness in cutting-edge technology, South Korea is at great risk of losing its core technology and human resources.
He added that "society as a whole needs to raise awareness and improve institutions."