France's Interior Minister Gerald Darmanin said France is ready to resume discussions with Britain on the illegal immigration crisis if the British government discusses it seriously.
He said at a press conference: "Even if British friends and allies choose to leave Europe, they need to understand that they cannot change geography. The common interest of Europe and the UK is to work together to solve this problem. Is to do. "
"From the moment the Doublespeak is gone, we can talk seriously and our private exchanges correspond to our public exchanges, the French government is ready to resume discussions with the UK soon. "I will."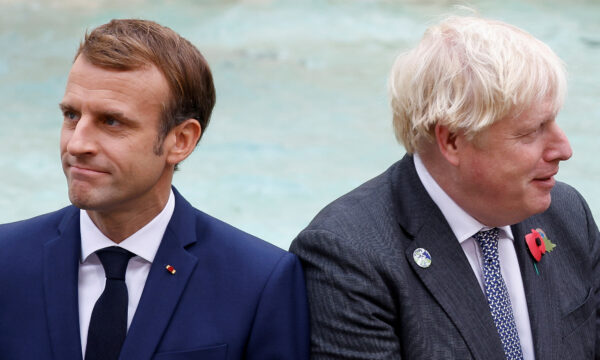 Mr Dalmanin said France wants "public invaders" to stop "especially on the British side of French and European political leaders."
The French government said on November 26 that a public letter sent by British Prime Minister Boris Johnson to French President Emmanuel Macron was "unacceptable", resulting in British Interior Minister Priti Patel and others on Sunday. Was not invited to a meeting with the European Minister of the United Kingdom. ..
Johnson said in a letter that the two countries need to "cooperate faster" to deal with the crisis after a boat carrying illegal immigrants sank on Wednesday, killing 27 people. ..
He called on Paris to regain illegal immigrants and suggested that British border authorities begin patrols on the beaches of northern France as early as next week.
Dalmanin spoke to the French media on Monday morning and said it was "ridiculous" that Johnson wrote the letter on Twitter.
He told BFMTV that the relationship between Britain and France is currently not "normal" and "our private exchanges are not necessarily in line with our public exchanges."
In response to French criticism of the UK's response to the situation, an official spokesman for Boris Johnson said: week. "
"But we are already taking steps through nationality and border legislation to reduce the pull factor to the UK and make the asylum system stronger and more equitable," he said.
PA contributed to this report.