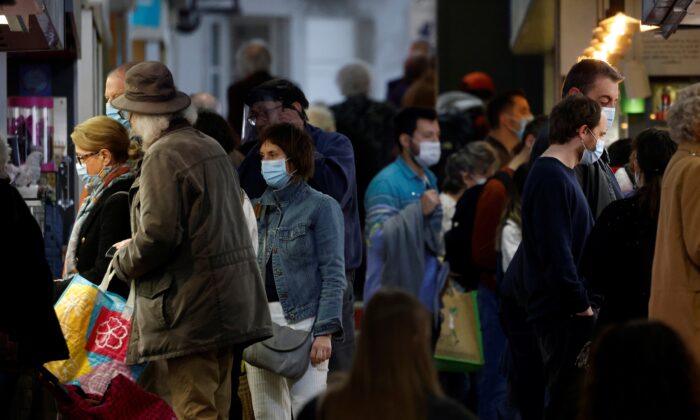 During the COVID-19 outbreak in France on April 1, 2021, people wearing protective masks shop at the local market in Nantes. (Stephane Mahe / Reuters)
Paris-France reported 50,659 new cases of coronavirus on Thursday, 59,038 on Wednesday and 45,641 on Thursday a week ago.
A total of 5,109 people were in the French intensive care unit with COVID-19, an increase of 56 from the previous day.
France's Minister of Health Olivier Véran said the new restrictions announced by French President Emmanuel Macron on Wednesday could reach the peak of the third wave of the COVID-19 pandemic in 7 to 10 days. ..
Macron said the school would be closed for three weeks as it ordered France to blockade the country for the third time and tried to push back a third wave of COVID-19 infections that could overwhelm hospitals.
France also reported 308 new deaths in hospitals due to COVID-19, bringing the total number of deaths in hospitals to 69,904.
Dominique Vidaron and Nicholas Delame