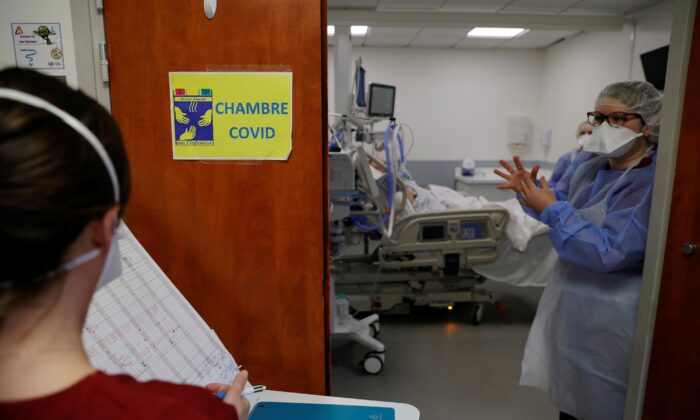 On April 1, 2021, a health worker wearing protective equipment is working in the intensive care unit (ICU) where a patient suffering from coronavirus disease (COVID-19) is treated at the Cambre Hospital in France. (Pascal Rossignol / Reuters)
France reported on Saturday that 5,273 people were in the COVID-19 Intensive Care Unit (ICU). This is an increase of 19 people from the previous day as the country entered the third national blockade.
Schools and non-essential businesses across the country will remain closed for the next four weeks.
Saturday's ICU patient growth was a record high of 145 in five months, following a much larger surge the day before. President Emmanuel Macron has promised more beds to treat critically ill COVID-19 patients.
France revised its 2021 deficit and debt forecasts as the country entered its third national blockade.
France's finance minister, Bruno Le Mer, said France's budget deficit is expected to reach 9% of gross domestic product (GDP) in 2021, up from the previous forecast of 8.5%. It was.
This change is after the downward revision of France's growth forecast for this year from 6% to 5%, taking into account the impact of new regulations during April.
Le Maire, speaking on LCI TV, said France's public debt is expected to reach 118% of GDP this year, up from the latest forecast of 115%. In yet another estimate earlier, Le Mer said public debt could reach 122 percent of GDP in December.
Epoch Times staff contributed to this report