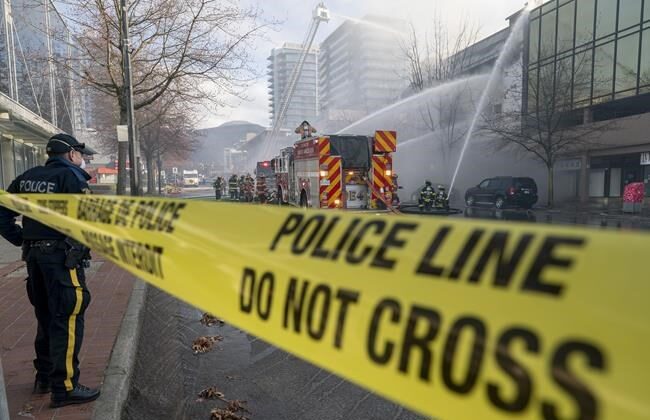 Firefighters will participate in a fire at Freemasonry Temple in North Vancouver, British Columbia, on March 30, 2021. (Jonathan Hayward / Canadian Press)
Vancouver — The fire brigade responded to separate fires in three buildings operated by the Freemasonry Association of Metro Vancouver.
The North Vancouver RCMP said in a statement that a fire broke out at Lynn Valley Lodge Freemasonry Hall just before 7am.
Only minutes later, a second fire was reported at the North Vancouver Masonic Center, four kilometers west.
The flame is seriously damaging the low-rise structure, and RCMP states that it is trying to determine if the two fires are related or intentionally set.
A third fire at Freemason Hall in southeastern Vancouver was reported about 15 minutes after the first fire, and fire officials said it caused little damage.
Tania Visintin, a constant Vancouver police officer, said no one was detained, but the fire was being investigated as arson.