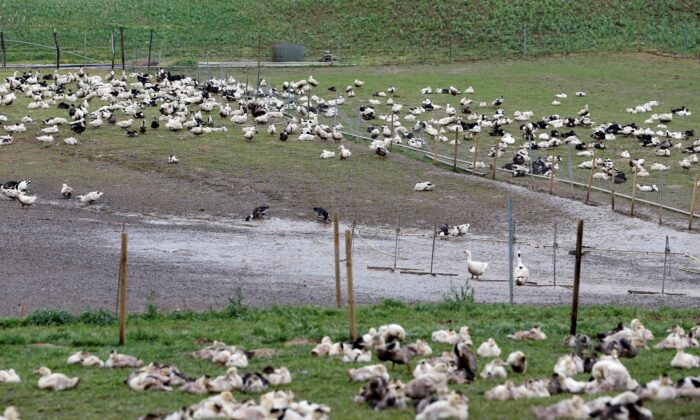 On January 12, 2017, a duck was photographed in a poultry farm field in Montsoué, France. (Regis Duvignau / Reuters)
Paris — Thursday's French Ministry of Agriculture said a total of 2.5 million birds need to be killed as the southwestern part of the country faces some outbreaks of bird flu.
According to the ministry, about 1.2 million animals have already been killed, and another 1.3 million need to be killed as a precautionary measure to combat the virus.
The spread of highly pathogenic avian influenza, commonly referred to as bird flu, in Asia and Europe has raised concerns between the government and the poultry industry after previous outbreaks have led to the killing of tens of millions of birds and trade restrictions. rice field.