[ad_1]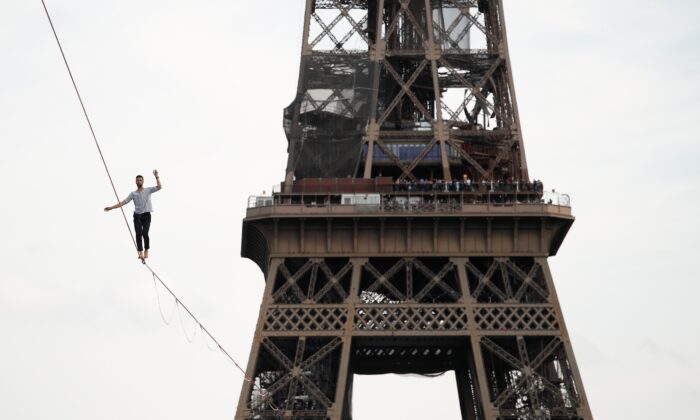 French acrobat Nathan Paulin walks the slackline between the Eiffel Tower and the Théâtre National de Chaillot as part of the National Heritage Day event in Paris, France, on September 18, 2021. (Benoit Tessier / Reuters)
Paris-Slacklining Nathan Paulin was applauded by the Paris crowd when he completed a 600-meter cross from the Eiffel Tower to the other side of the Seine on Saturday.
27-year-old Pauline traveled along a slackline suspended 70 meters above the ground, at some point sitting on a rope and lying down, arriving at the Chaillot Theater at the end of a 30-minute performance.
"It's really beautiful starting from the Eiffel Tower," he said. "During the performance, I didn't really feel it, I really didn't have a fear of heights."
Pauline said Saturday's feat continued after four years of practice, not to mention overcoming his childhood acrophobia.
In 2019, the French carried out a slacklining walk 150 meters high and 510 meters long between two skyscrapers in the La Defense business district of Paris.
[ad_2]