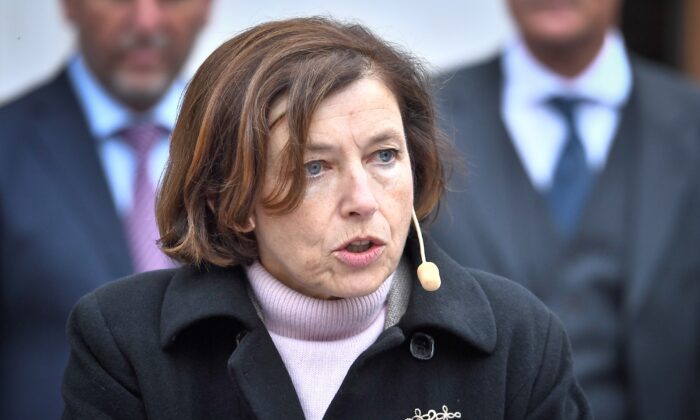 French Defense Minister Florence Parli spoke at a press conference at Carlberg Castle in Stockholm, Sweden, on September 24, 2021. (Claudio Bresiani / TT News Agency, via Reuters)
Paris — French soldiers died in a maintenance accident in Mali on Tuesday, French Minister Florence Parli said Wednesday.
The military said in a statement that military personnel died after the truck cabin fell while working on the vehicle's engine.
He also said he was investigating the exact cause of the accident.
The 29-year-old soldier was an Army mechanic.
French soldiers were killed last month in a clash with an armed militant group in Mali.
More than 50 French soldiers have died in the area since Paris deployed anti-terrorism forces to repel Islamic extremist groups that occupied cities and towns in northern Mali in 2013.
By Nicolas Delame, Matthieu Protard, and Myriam Rivet