[ad_1]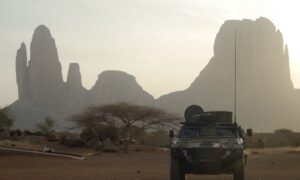 Paris-French troops killed two members of the EIGS "terrorist" group in Mali. France says it has something to do with the ISIS terrorist group. French Army Minister Florence Parli said Thursday.
According to Parley's statement, the operation took place overnight in the Menaka region in collaboration with the US military.
"This latest operation highlights our determination to work with Sahel's partners and with Western allies to continue the fight against armed terrorist organizations," the statement said.
France is in the process of rebuilding its military presence in the Sahel region of West Africa, including Mali, which has been at the forefront of the fight against Islamic militia groups.
Mali has been in political turmoil since military junta defeated President Ibrahim Bubakar Keita in August 2020.
[ad_2]