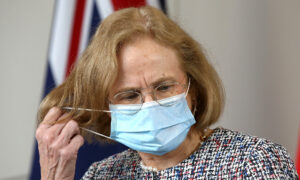 A fully vaccinated Queensland woman is visiting a family in Mareeba, a town in the far north of Queensland, with a highly contagious delta variant of COVID-19, a disease caused by the CCP virus. Showed positive about.
Public health alerts have been issued for locations on the Sunshine Coast, Brisbane, and Farnorth, Queensland.
Health officials in Queensland believe that a woman studying in Victoria traveled to her home state three days after being infected with the virus at the Young and Jackson Pub in Melbourne on July 10.
On July 15, while visiting a friend on the Sunshine Coast, Queensland, a Victorian contact tracer warned a woman in text that she was at the scene of exposure and would be examined. She was negative on the test. She then unknowingly visited different parts of the community while she was infected.
The next day, she boarded a Uber, bus, and train to Brisbane Airport before boarding Virgin Australia's VA791 to Cairns.
As a result, contact tracing is underway for everyone on board VA791 flight from Brisbane to Cairns on July 16.
Dr. Janet Young, Chief Health Officer, believes she was infected with the community from July 15th to perhaps July 17th, a test to understand the level of risk facing Queensland. Waiting for the result.
She said women in their twenties were completely vaccinated and wore masks while on the go, on public transport and on flights to Cairns.
"She got both vaccines. This reduces the risk, but it doesn't eliminate the risk," Young said. Told reporters July 20th.
"I'm most worried about Mareeba and her family contact in Mareeba. As soon as I get these results … it will give me a sense of what the risks are."
Young is also worried about someone who ate at the popular Rice Boy restaurant in Zawaf, Mooloolaba, on Thursday, July 15th, between 6:45 pm and 8:00 pm.
She says they must be tested immediately and quarantined until contacted by public health authorities.
She also urged people to be vigilant if they were at the Sunshine Coast Plaza Shopping Center between 3:05 pm and 4:15 pm on the same day.
Health Minister Yvette Dat has linked women's infections to an outbreak in New South Wales.
"Currently there are submissions from NSW clusters in Victoria, South Australia and Queensland," she said.
D'Ath urged people not to leave the state, saying Queenslander, now elsewhere, should go home immediately if things get worse.
"Currently, the number of cases has increased tenfold across Australia in five weeks. Currently, there are 1360 cases across Australia, down to 127 just five weeks ago."
AAP contributed to this report.