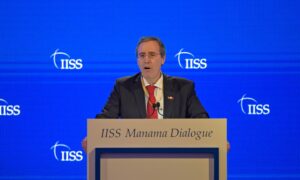 Berlin / Brussels — Hungary's decision to block the European Union's statement criticizing China's Hong Kong policy was criticized Friday by German officials who said Brock's foreign policy was undermined.
"Hungary has blocked the EU's statement about Hong Kong again. It was in the Middle East three weeks ago. Secretary of State Miguel Berger of the German Foreign Ministry said on Twitter that the Common Foreign and Security Policy could work on the basis of the blocking policy. I can't. "
"We need a serious discussion about how to manage dissenting opinions, including a qualified majority vote."
In April, Hungary blocked the EU's statement criticizing China's new security law in Hong Kong, undermining the EU's efforts to confront China's restraint of freedom in the former British colonies.
The European Commission declined to comment on the latest veto on Friday.
However, Hungary last March allowed Brock to impose sanctions on four Chinese authorities over human rights abuses against Muslim Uighurs in northwestern China.
The Hungarian government's media office, which was asked to comment on Friday's veto, said EU sanctions on China were "meaningless, offensive and harmful."
"The EU has made many declarations about China and Hong Kong so far. None of them have proven successful, so we need to issue another one now."