[ad_1]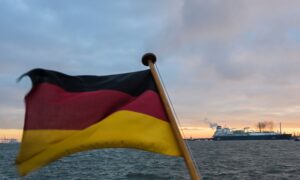 BERLIN—Germany's retiree pensions will rise significantly this summer for the second year in a row, the government said on Monday, but that would still fall short of current inflation.
The labor ministry said on July 1 pensions would rise by 4.39% in the former West Germany and by 5.86% in the former communist east. This follows last year's increases of 5.35% in the West and 6.12% in the East.
The rise in German pensions is mainly related to wage developments. Inflation is increasing upward pressure on wages. Recent salary negotiations in various fields are highly demanding, and in some cases, significant price increases.
Germany's annual inflation rate in February was unchanged from January at 8.7%.
Recent pension increases fall short of that. But after years of efforts to reduce inequality, it will eventually raise pensions in the less prosperous East to those in the West, where most of Germany's population lives.
[ad_2]