Berlin — When police tried to disband a rally against the blockade of the coronavirus on Wednesday as Congress approved a law empowering Prime Minister Angela Merkel's government to fight the third wave of the pandemic. Clashed with protesters in Berlin.
Chancellor Angela Merkel drafted the law after some of Germany's 16 federal states refused to impose strict measures despite the surge in cases. Her government has been accused of the blockade and the chaotic treatment of late vaccination campaigns.
Police said on Twitter that the protests would be disbanded because many of the demonstrators were either not wearing face masks or kept a distance from each other. In Berlin, up to 2,200 police officers were on duty to manage protests.
Police had to use pepper spray against other demonstrators trying to throw bottles and overcome barriers, while seven people were detained after attacking police officers.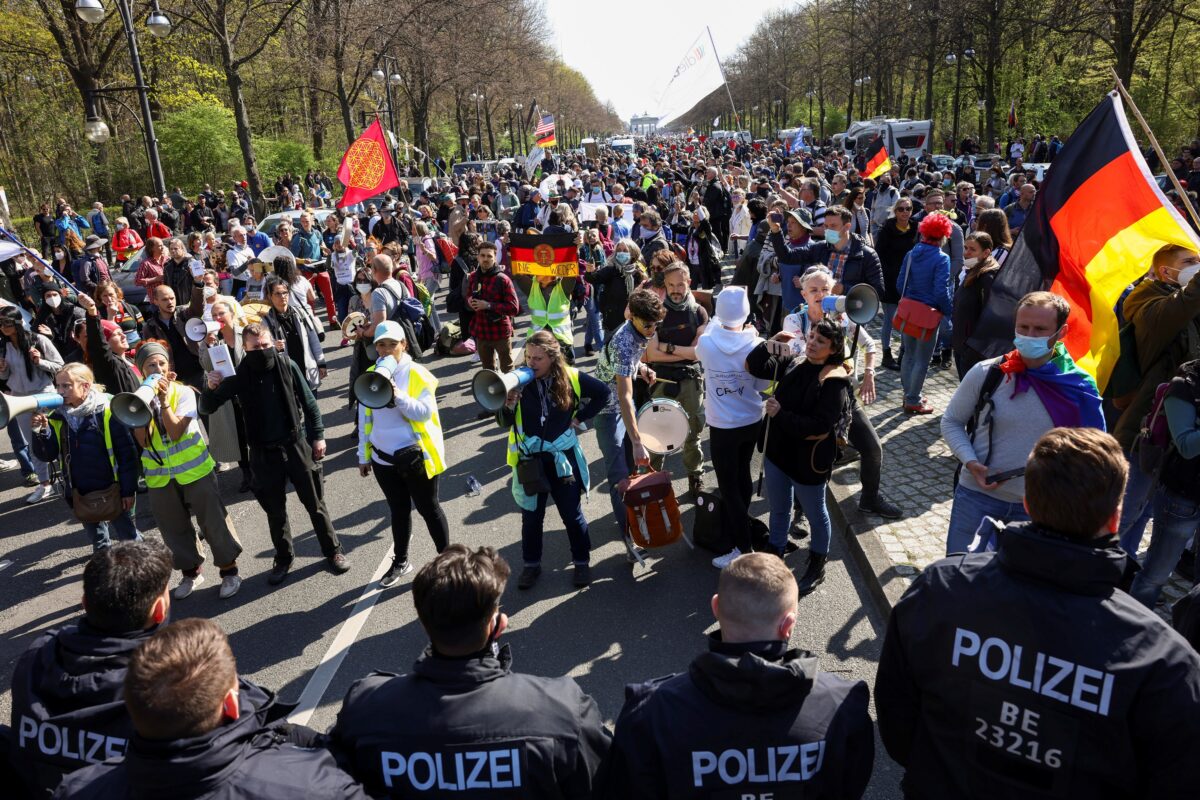 "Peace, freedom, no dictatorship!" Some protesters waved German flags and flags stating that the blockade of the coronavirus would undermine constitutional values.
Germans are sensitive to all measures that threaten their freedom due to the country's Nazi and communist past, and protests against the law have been staged in towns across the country in the past few weeks.
The new law allows the country to impose a curfew from 10 pm (Greenwich Mean Time 2000) to 5 am (Greenwich Mean Time 0300) and restrictions on personal gatherings, sports and store openings. When the virus incidence exceeds 165 per 100,000 inhabitants, the school will be closed and returned to online lessons.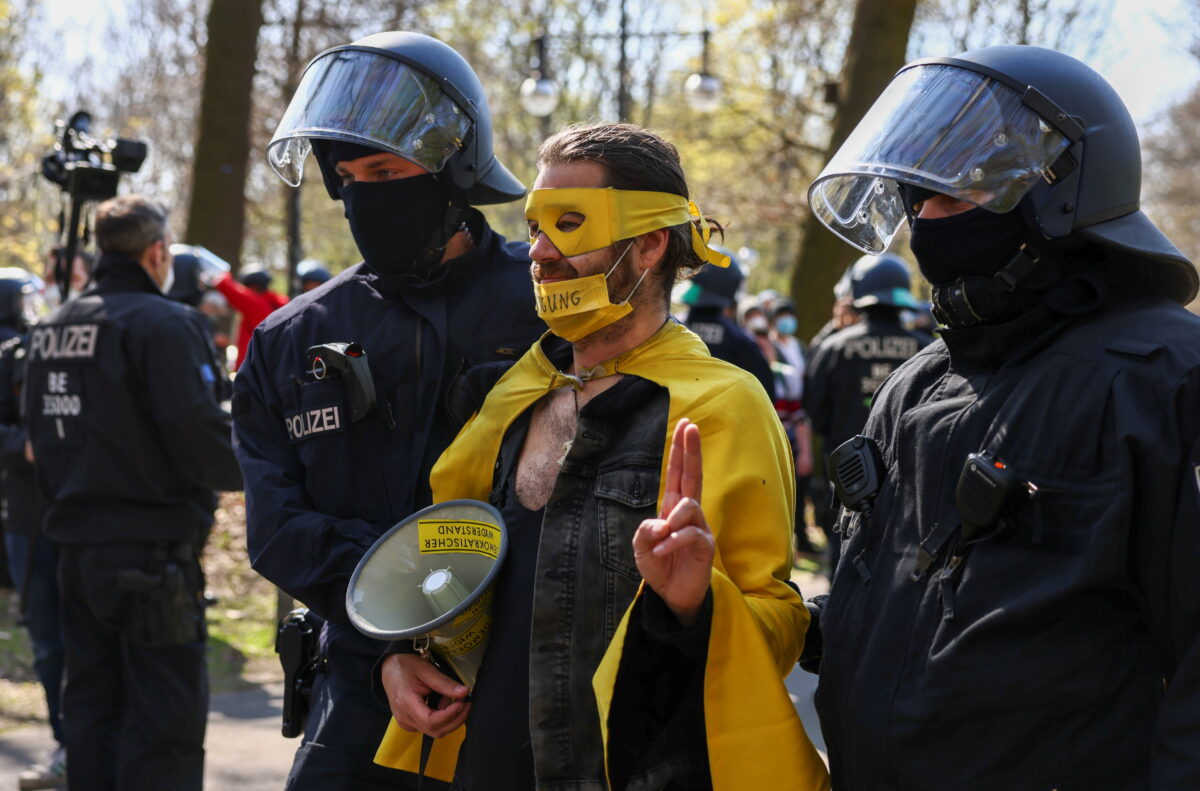 The bill was approved with the support of 342 lawmakers, 250 voted against it and 64 abstained.
Alexander Gauland, the chairman of the Alternative for Germany (AfD) party on the far right, said the government was fighting the pandemic in the wrong way. "They are stuck in their trenches," he told Congress debate on the law.
Ralph Brinkhaus, chairman of the Christian Democratic Party of Merkel, said politicians must balance the freedom of citizens with the need to save lives. "We are in a situation where too many people are dead," he said.
Germany reported an increase in 24,884 coronavirus cases on Wednesday, bringing the total to nearly 3.19 million. Approximately 80,634 people have died, and doctors warn that the intensive care unit can be difficult to deal with unless action is taken.
However, in the last few days, the 7-day incidence has declined to 160.1 per 100,000.
The bill will go to the Senate, the Bundesrat, on Thursday.
By Madeline Chambers, Alexander Ratz, Emma Thomasson