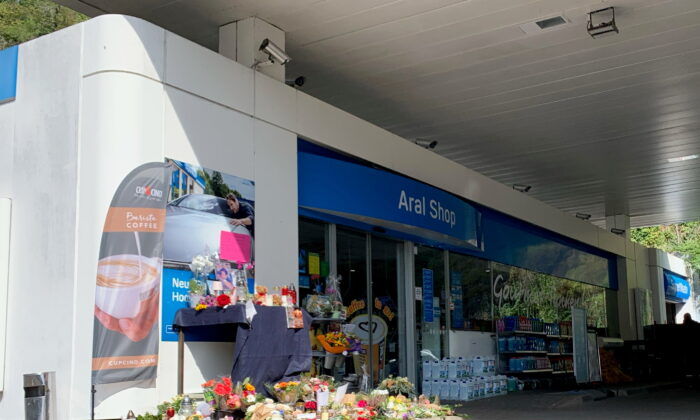 The flowers will be placed in front of a gas station in Idar-Oberstein, Germany, on September 21, 2021. (AnnkathrinWeiss / Reuters)
Berlin-German politicians expressed shock over the killing of a 20-year-old gas station worker after a discussion about face masks on Tuesday, saying coronavirus denials who are willing to use violence are unacceptable.
The murder in the western town of Idar-Oberstein on Saturday night became a national headline as it was one of the only incidents related to the COVID-19 restriction.
The prosecution said a gas station cashier had asked a 49-year-old man who wanted to buy beer to wear a mask in compliance with the rules.
The customer refused and left, but later returned wearing a lowered mask when approaching the cashier who referred to the rules again.
"The criminal then pulled the revolver and shot the cashier's head head-on. The victim fell to the floor and died shortly afterwards," prosecutor Kai Ferman told reporters.
The suspect later gave up himself at the police station and said that anti-coronavirus measures were causing him stress, Ferman said. He is in custody.
The Epoch Times staff contributed to this report.