Berlin — The German government agreed on Tuesday to provide € 30 billion ($ 35 billion) to help rebuild a devastating flooded area.
Prime Minister Angela Merkel and the leaders of 16 German states have approved the state flood aid package, but it still requires parliamentary approval.
"This is much more than the previous floods," Merkel told reporters in Berlin.
More than 180 people were killed in Germany, hundreds were injured in the floods of July 14-15, and lives in neighboring Belgium. Heavy rains turned streams into raging torrents and wiped out houses, bridges and cars.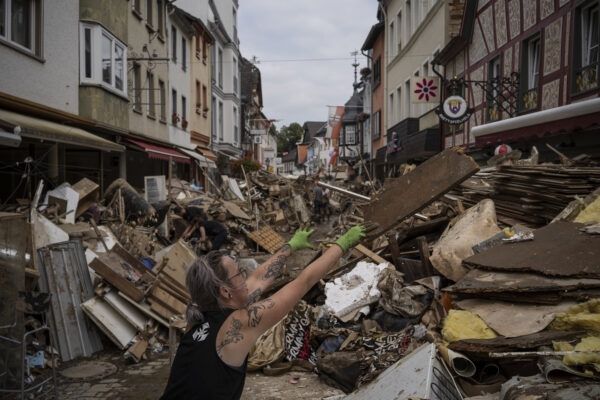 The cost of the German aid package, agreed just weeks before the September 26 national elections, will be shared almost equally by the federal government and the states, with the latter payments diversified over 30 years.
Both sides also agreed to establish a nationwide siren network and introduce a system that would allow authorities to send push messages to people's mobile phones to warn of possible disasters. Prosecutors are investigating whether authorities did not properly warn residents on flood nights.
The government will also consider the possibility of introducing compulsory insurance against floods and other weather-related damages.