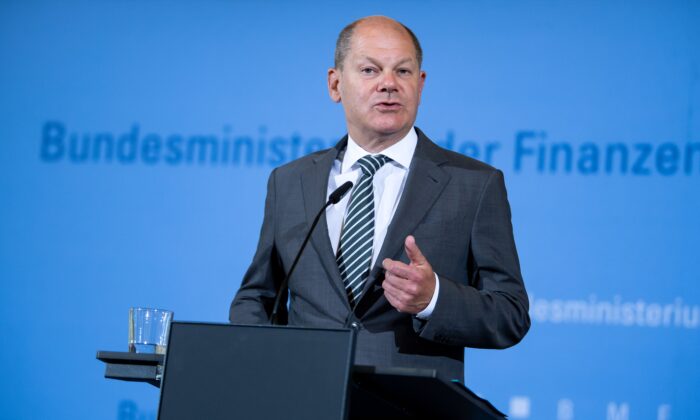 Germany's Finance Minister and Deputy Prime Minister Olaf Scholz will speak at a press conference in Berlin, Germany, on June 22, 2020. (Berndvon Jutrczenka / AFP via Getty Images)
By Birgit Jennen and Patrick Donahue
From Bloomberg News
The next German Prime Minister cast his support behind compulsory COVID-19 vaccination as European leaders took strict policies to check for a brutal outbreak of infectious diseases.
At a video conference on Tuesday, Olaf Scholz told Chancellor Angela Merkel and the Chancellor of Germany that she would support a wide range of requirements to take shots, according to those familiar with the talks.
The move will begin after months of vows by German leaders that vaccination is a personal choice and it is up to the public to decide whether or not to accept the offer. The soft tone may have contributed to the country's relatively low immunization rate of less than 70%.
Leaders of Schortz, Merkel, and 16 German states are discussing potential curbs, such as fan restrictions in soccer games and the closure of bars and clubs in the affected areas.
© 2021 Bloomberg LP visit Bloomberg.com.. Distributed by Tribune Content Agency, LLC.