According to the World Health Organization (WHO) Weekly Epidemiology, global cases of COVID-19 have "rapidly increased" in the past week, but overall deaths have decreased. update On thursday.
Between December 27, 2021 and January 2, 2022, the number of cases increased by 71 percent compared to the previous week, according to the United Nations Health Agency. According to the WHO, deaths have fallen by 10 percent worldwide.
"This represents just under 9.5 million new cases and more than 41,000 new deaths reported last week. As of January 2, a total of nearly 289 million cases and 540 cases worldwide. More than 10,000 deaths have been reported, "said WHO's latest information.
WHO does not mention Omicron, but a newly discovered variant may have caused the latest infectious rash. This week, the US Centers for Disease Control and Prevention (CDC) reported that Omicron accounted for about 95.4% of all COVID-19 cases, replacing the previously predominant Delta strain.
The decrease in mortality as the number of cases increases also suggests that the Omicron mutant presents milder symptoms than previous mutants containing Delta. Many recent studies have shown that the strain has less hospitalization, but doctors and public health officials may test positive for the virus after going to the hospital for another medical problem. It states that the COVID-19 hospitalization data may be distorted due to the above.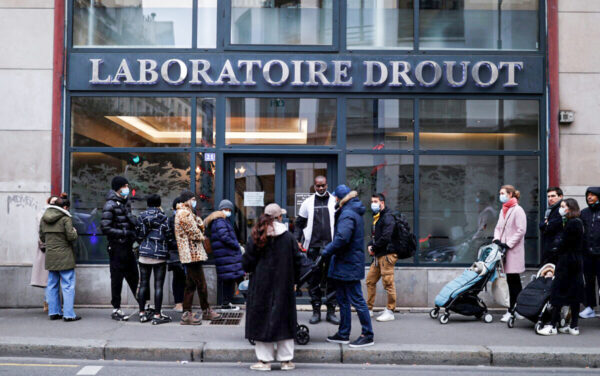 "More and more studies have pointed out that Omicron is infected in the upper body. Unlike others, the lungs cause severe pneumonia," said Abdi Mahamd, Incident Manager at the World Health Organization (WHO). He told journalists on Tuesday. However, he warned that "further research" is needed to support such claims.
But with the decline in deaths and hospitalizations, he added, "what we are seeing now … is the separation between cases and deaths."
Mahamd's continued reason could be that Omicron infects the upper respiratory tract rather than the lower part of the lungs, which can cause severe pneumonia.
On the other hand, some experts say policy makers should focus on hospitalizations or mortality rather than on counting COVID-19 cases.
Dr. Wafaa El-Sadr, Director of ICAP at Columbia University, said, "Especially in the era of vaccination, we should shift our focus to seriously focusing on the prevention of illness, disability and death, thereby counting them. There is. " Associated Press In a recent interview.
And late last year, Ashish K. Jar, Dean of Brown University and a former professor at Harvard University, made a similar comment in an interview with ABC.
"For two years, the infection always preceded the hospitalization that preceded death, so I was able to see the infection and see what was happening," Jha said. "Omicron changes that. This is the shift we have been waiting for in many ways."
President Joe Biden said in December that his administration would deploy a rapid COVID-19 test kit at about 500 million homes from January. The concept was reaffirmed when White House spokesman Jen Psaki said in a statement this week that the first home exam would be distributed later this month.
She told reporters at the White House on Tuesday, "We will start seeing some award moves this week through an RFP (request for proposal)." "The first delivery from the manufacturer will start later this month. That is our expectation."