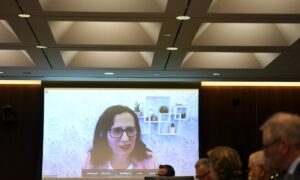 Google executives who attended a House of Representatives committee on March 10 said the online search engine giant will stop running tests blocking news content for some Canadian users next week.
Google announced in late February that it had blocked news from some Canadians as part of a test the liberal government was conducting in response to the pending Online News Act (Bill C-18). A clear goal to "enhance the fairness of Canada's digital news market and contribute to its sustainability".
According to the company, about 4% of Canadian users (equivalent to about 1.2 million Canadians in total) are blocked from viewing some online news.
Google Canada's public policy manager, Jason Kee, told the Commons Standing Committee on Canadian Heritage on March 10 that testing is expected to end on March 16.
Google Canada Vice President Sabrina Jeremiah also appeared before the committee, she said she believed Bill C-18 "sets a dangerous precedent that threatens the foundation of the open web and the free flow of information."
"It also encourages the creation of cheesy clickbait content rather than quality journalism," she says.
Bill C-18, which is currently pending Senate approval, negotiates a deal to provide digital media giants like Google with compensation for Canadian media companies republishing content on their platforms. request that
Jeremiah also said the pending legislation would benefit legacy media more than local journalism.
"boundary"
When asked by the MP about testing blocking news content for some Canadians, Geremia didn't answer directly, saying he "disagrees with the premise" that Google blocked all news.
"News is available in Canada," she said, adding, "This is a product test."
Many MPs on the committee, including the chairman, expressed concern over Jeremiah's evasion of certain questions.
Liberal Rep. Lisa Heppner said witnesses did not give a "complete answer" and the commission swore both Jeremiah and Key. Her motion passed unanimously.
Geremia told the committee that Google runs about 11,500 tests each year to "evaluate potential changes" to its search engine, but of the changes proposed in the tests, the final He added that only a small portion would be implemented.
Kevin Waugh, a Conservative MP and deputy chairman of the Commission, asked witnesses to provide the Commission with a list of all product tests that Google has conducted in Canada since January 1.
"You've crossed your limits. Canadians today would say Google crossed their limits," said Waugh.
Andrew Chen and Canadian Press contributed to this report.