Commentary
Loss of freedom is the price that New South Wales (NSW) people are currently paying for the Prime Minister's decision to eradicate the COVID-19 delta variant that is currently rampant in the community. is.
The freedom that was commonplace until very recently was suddenly deprived, and we fell into a situation where there seemed to be no good choice.
Five million people in the Greater Sydney area now live in advanced blockades that appear to extend well beyond mid-July. Bellezi Klean has already told state residents that "things will get worse" as infection rates continue to rise, and New South Wales has recorded another death.
As of last weekend, 52 people were admitted to COVID-19 in New South Wales, 15 of whom were in the intensive care unit and 5 of whom were ventilated. More worrisome to the authorities, many in hospitals are under the age of 35, dispelling the myth that the dangers of COVID should only be feared by the elderly.
The news of the severe blockade quickly wiped out 65 points from the ASX200 on July 9, as investors feared it could cause financial damage. We can expect our business to fail. Unemployment will definitely rise (no JobKeeper this time) and families will face further tensions.
This turnaround shocked many.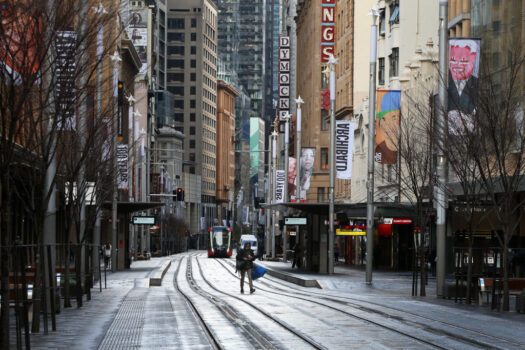 Only a few weeks ago, life in Sydney was as normal as many have seen for a long time. Cafes and restaurants were full, businesses were open, and internal tourism was booming. So was this all too good to be true?
Indeed, Australia, especially New South Wales, has been endorsed around the world as a model for effectively handling pandemics. Due to the blockade of borders and careful monitoring of the movement of people between states, the rate of infection in the country was low and the hospital capacity was high.
But its success itself has sown the present plight. Due to tightly controlled movement inside and outside the country, Australia's population is largely protected from infection and remains vulnerable in the face of more contagious COVID strains such as delta mutants.
At the same time, Australia's early success in the fight against COVID was frustrated by the deadlocked deployment of the vaccine. "This is not a race," declared Prime Minister Scott Morrison at a time when the federal government should act as quickly as possible to protect vulnerable people.
Therefore, many believed that vaccination was not a priority. It helped explain Australia's current very low jab intake, coupled with media talks about the side effects of the AstraZeneca vaccine. Only 9 percent of the population is fully vaccinated.
This is compared to a surge in COVID deaths early in the pandemic, but now declining at 51% in the UK, 57% in Israel, and 48% in the United States. In contrast, in Australia, early deaths remained very low. But now they are starting to climb.
The Australian Government is working hard to overcome the so-called "vaccine hesitation" that remains high. According to a recent study, 40% of Australians were hesitant to get vaccinated. Efforts are currently underway to raise the vaccination rate to 1 million times a week.
Meanwhile, in order to stop the surge in cases of Delta strains in New South Wales, the Beregicrian government has decided not only to control the virus, but also to pursue a policy of total eradication and zero community infections. I am.
We can't live with this virus, says Beregikrian.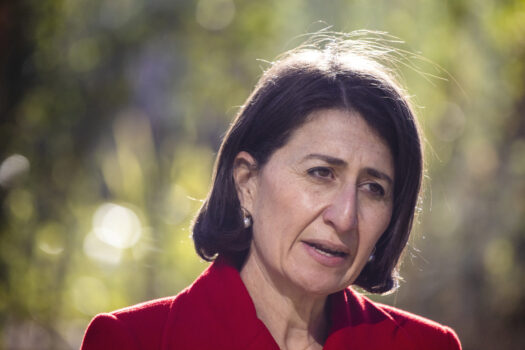 If the community's infection rate does not drop immediately, expect additional restrictions on freedom of movement and a stronger blockade to last longer. There is already fear that it could wipe out $ 7 billion from GDP.
But economic costs are not the only factor to consider. There is also growing concern about the impact on mental health.
In 2019, JobKeeper's payments helped keep his head on the water, but this time with minimal government support, it puts a heavy burden on households.
Many are asking if this kind of pain (economic, social, psychological) is worth it. According to some reports, even members of the Beregicrian cabinet are swayed by the prospect of doing such damage to the country's largest city in pursuit of an elusive "zero" goal.
However, Delta stocks are hitting Greater Sydney. As the reputation of government capacity has been tested and faced with very low vaccination rates in the community, what options remain for governments that are currently publicly working on a policy of complete eradication. It's difficult to know.
The danger facing Beregikrian is that she may have driven her into the corner. It seems an impossible goal to completely eradicate the delta variant. However, the Prime Minister has drawn her own red line, which could significantly overestimate her chances of success.
Beregicrian's midwinter COVID eradication policy is driven by politics as well as public health policy. As a result, Greater Sydney and other New South Wales residents face the prospect of a longer blockade.
Ultimately, they pay a lot of money for what might be an unattainable goal.
Peter Kurti is Director of Cultural, Prosperity and Civil Society Programs at the Independent Research Center in Sydney, Australia. He is also a part-time associate professor at the University of Notre Dame in Australia and a fellow of the Royal Arts Association.
The views expressed in this article are those of the author and do not necessarily reflect the views of The Epoch Times.