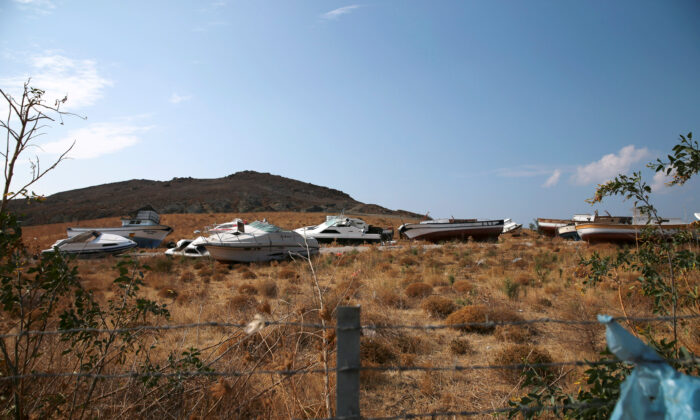 Abandoned speedboats used by refugees and migrants since 2015 to cross parts of the Aegean Sea from Turkey to Greece are trash near the town of Mithumna (aka Morivos) on the Greek island of Lesvos in October. You can see it at the dump. 5, 2016. (Alkis Konstantinidis / Reuters)
A government spokesman said Thursday that Athens-Greece border forces were wary of avoiding repeated mass arrivals of migrants experienced by the country in 2015 after the Taliban returned to power in Afghanistan.
Greece was at the forefront of the 2015 European migrant crisis, with nearly a million people fleeing conflicts in Syria, Iraq and Afghanistan landing on the island.
Like other European Union member states, Greece is nervous that progress in Afghanistan can cause a reappearance of the crisis and has sought a common EU stance on this issue.
"All troops are on the border, and we won't allow the 2015 scene to revive," government spokesman Janice Economou said at a news conference.
The Greek Ministry of Foreign Affairs added that it is coordinating actions to bring back the eight Afghan people who were working with the military there.
"We won't stop until we bring them back to our country," said Economou.
By George Georgepoulos