Infectious disease guru is calling on the Australian state government to remove the masking rules for school students in the classroom as the jurisdiction is working to ease indoor obligations.
Except for high-risk environments such as hospitals, long-term care, and public transport, many states across the country are taking steps to ease mask obligations at indoor venues.
The vast majority of people in Victoria no longer need to wear masks indoors from 11:59 pm on February 25, but elementary school students 3rd to 6th grade Mask rules apply when they are in the classroom. Meanwhile, high school students in the Australian Capital Territory share similar experiences.
Professor Robert Buoy of the University of Sydney, who was responsible for clinical research at the National Immunization Research and Monitoring Center from 2005 to 2019, said the removal of the mask obligation should extend to school students.
"Why do kids have to bear the brunt of virus public health? They have already been absent from school for weeks or even months," he said on February 24, Nine Network. Told to.
"Please remove the mask. If you want to remove it at work, please remove it at school."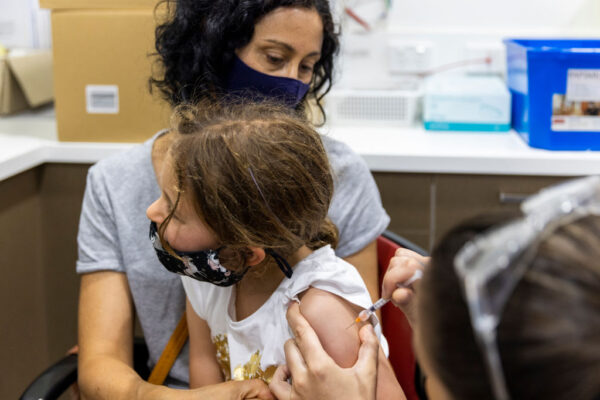 Booy said that Australia had just approved the Moderna vaccine for children between the ages of 6 and 11 from February 24th.
Australia is the first country in the world to allow medical professionals to administer the modelna vaccine to age groups, and health officials say the second COVID vaccine option helps boost immunization rates in children. I am.
Children should be vaccinated twice with an interval of 8 weeks. Similar to the Pfizer vaccine, the dose for children in Moderna is half that for adults.
However, in certain situations, such as when the child's immunity is weakened, the healthcare professional can give a second dose within 4 weeks of the first dose.
The federal government approved the Pfizer vaccine for children aged 5 to 11 in January, and since then almost 50 percent of the age group have received a single dose.
Meanwhile, Elderly Care Services Minister Richard Colbeck has called on more Australians to return to senior care facilities to visit their families as COVID-19 restrictions on medical service visitors begin to be relaxed. I did.
Colvek has repeatedly called from major peak organizations in the healthcare industry.
"Personal contact is essential to maintain the social, emotional and spiritual well-being of residents and reduce their social isolation and loneliness," he said.
"We also recognize that the extension of the limits over the last two years will put a lot of stress on the resident's loved ones. The new guidance will make visits more frequent and supportive."