Bill Yan, Minister of Shadow Health of the Northern Territory (NT), opposed the Labor Party's expansion of COVID-19 emergency authority and said it was not accountable.
This is after Health Minister Natasha Files announced on Wednesday that the COVID-19 public health emergency would be extended for another 90 days, despite continued declines in viral cases and hospitalizations. It is about.
Hugh Heggy, NT Chief Health Officer (CHO), told reporters Wednesday that the emergency will continue as the number is declining, but the pandemic has a long tail and many have not been vaccinated. ..
Fyles also allows the NT government to introduce a bill to amend the 2011 Public Health Act to give CHO interim authority to manage pandemic emergencies for up to two years after the state of emergency is lifted. Announced to be.
In a social media post on Thursday, Shadow Health Minister Yan said that the NT government has the authority to enforce vaccine obligations, mask obligations, quarantine requirements, and restrictions on free movement for another two years. I said it means.
"Workers' attempts to give CHO free authority through Congress requires serious scrutiny," he said.
"The power granted to CHO under the Public Health Act of 2011 is limited to imminent and serious public health risks. There are good reasons for this. They are extraordinary forces."
He continued that this was a worker's attempt to avoid accountability by bringing a new set of legislative powers to CHO without the need for justification.
Mr Yang emphasized that if the minister of health expands the state of emergency, he needs to justify it, but the law will not be accountable for the minister for the next two years.
"Maintaining a state of emergency in the absence of a state of emergency is evidence that workers cannot govern with the trust of the public and instead rely on extreme controls," he said. Said.
However, Heggy calls the law an exit strategy from public emergencies, through which CHO can establish a local response and continue to provide recommendations on public health issues related to Omicron and future variants. I can do it.
He emphasized that the decisions made under the new authority "go through the same process that these declarations and decisions on the direction of CHO have been made over the last two years," he said. He added that he needed to report. Congress on how he used his emergency powers in the last two years.
Mr Yang said the Country Liberal Party (CLP) will submit a bill in subsequent parliament that requires regular reporting from CHO to the NT people.
Current law requires CHO to report to Congress within three months of the suspension of the state of emergency, but CLP uses the latest health advice, and the basis for that advice, for all members of Congress, businesses, and organizations. Make it possible. , And the general public within 3 months during the state of emergency.
"It no longer makes sense to have a reporting period after an emergency that has already lasted almost two years," Yan said.
"Government accountability is required and workers are not allowed to continue to extend the emergency period. Local residents have never seen a single report by CHO."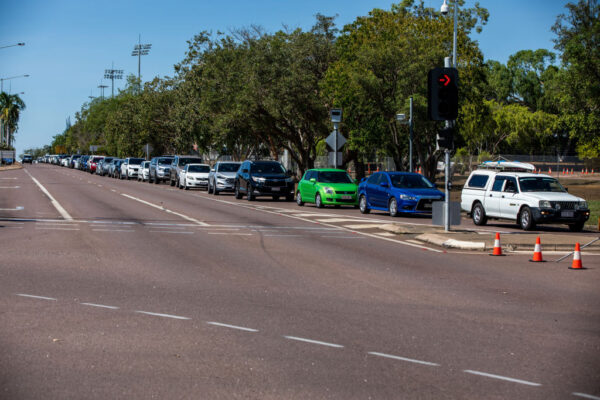 Cath Hatcher, Secretary of the NT Chapter of the Federation of Nurses and Midwives, has promised her support for the CLP proposal.
"People have the right to know the decisions being made, and they need to be open to transparency, truth, and plans to move forward," she said.
"After all, these are the lives of human beings who are active here."
Meanwhile, Hospitality NT CEO Alex Bruce said the CLP legislation would increase transparency and enable investigation and understanding of the NT government's actions taken as part of its COVID-19 response. rice field.
"Among other things, our industry owes one of the biggest victims of the pandemic in terms of blockades and blockades, trade restrictions, check-in requirements, vaccine employment obligations, masks, and vaccine passport systems." He said.
"There remains a lack of certainty and clarity as to where public health emergencies and government responses are taking our industry in this industry, which is in its third year of the pandemic. "
"It is beneficial to gain transparency and understanding of public health restrictions, especially if COVID's advice is in conflict with other similar jurisdictions."
Greg Ireland, CEO of the NT Chamber of Commerce, and Dave Malone, CEO of Master Builder, also expressed their support for the CLP proposal.
The Epoch Times asked the Prime Minister's Office for comment, but there was no response at the time of publication.