[ad_1]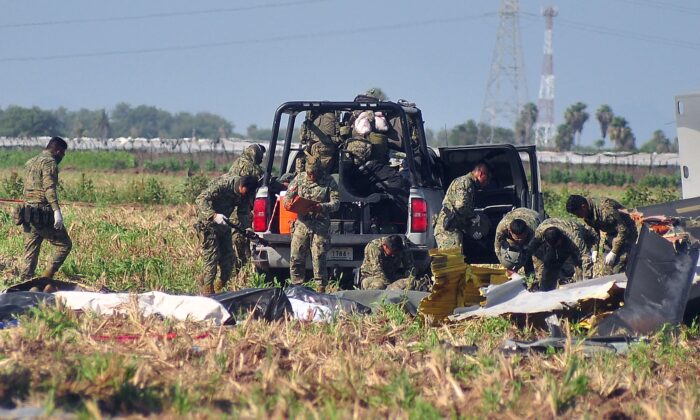 Mexican Army soldiers are working on July 15, 2022, at the scene of a Navy helicopter crash near Los Mochis Airport, Sinaloa, Mexico. (JoseMendoza / AFP via Getty Images)
Fourteen Mexican Marines were killed and another injured when the Navy's Blackhawk helicopter crashed on Friday during an operation to capture drug trafficker Rafael Caro Quintello.
The Navy said the cause was under investigation and seemed to be an accident.
The Attorney General of Mexico's office said in a statement late Friday that Caroquintero was arrested for handing over to the United States and would ensure maximum security at the Altiplano Prison, about 50 miles west of Mexico City.
The Mexican Navy and General Attorneys led the operation deep in the mountains that straddle the border between Sinaloa and Chihuahua, miles off the paved road.
With the help of 6-year-old Bloodhound "Max," they found Carocintello hiding with a brush in a place called San Simon in Sinaloa.
Lopez Obrador said a helicopter crashed in the coastal city of Los Mochis was supporting the operation against Caroquintero. US officials have expressed their condolences to the deceased Marines.
Caro Quintero was the most desired target of the US Drug Enforcement Agency, which was allegedly responsible for the killing of DEA agents over 30 years ago.
[ad_2]