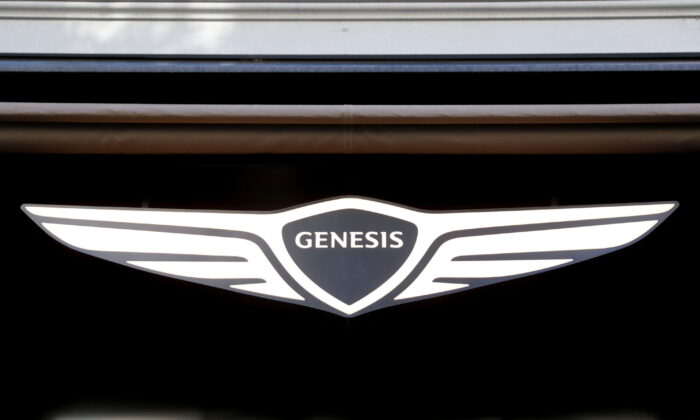 The logo of Hyundai's premium brand Genesis, a Korean carmaker, will be seen in the Zurich showroom in Switzerland on May 31, 2021. (ArndWiegmann / Reuters)
Hyundai Motor's Genesis announced on Thursday that it will phase out all petrol cars by the end of the decade, with luxury cars debuting after 2025 running on fuel cells and batteries.
Launched in 2015 as a modern independent luxury division to compete with premium brands such as BMW, Mercedes and Lexus, Genesis joins other automotive majors that are doubling their investment in electric vehicles.
The company, which accounts for more than 3% of Hyundai Motor's total sales, has developed eight electric vehicle models and expects global sales to reach 400,000 units annually.
Hyundai Motor announced Thursday the GV60, Genesis' first electric vehicle. It will be launched in South Korea this year and will begin shipping in North America in 2022.