President Joe Biden denied direct military reports on the ground in Afghanistan during the evacuation of Kabul in August 2021.
In an interview with NBC News Lester Holt, the president said he would reject currently emerging accounts from military leaders who claimed the White House was too late to evacuate.
Ann article The Washington Post quoted an Army investigation report released at the request of the Information Disclosure Act, claiming that the State Department and White House executives were not aware of the Taliban's steady progress across Afghanistan last summer. did.
"Number. No, that's not what I was told," Biden told Holt when asked if the post's allegations were accurate. "Yes, that's right. I'm rejecting them," he added when asked if he would reject such claims.
"We didn't have a good time to get out, but they admitted that if we didn't get out, we would have had to bring back more troops," Biden said. Also said.
The Army's report included a testimony from a commander who was directly involved in the withdrawal of the US military.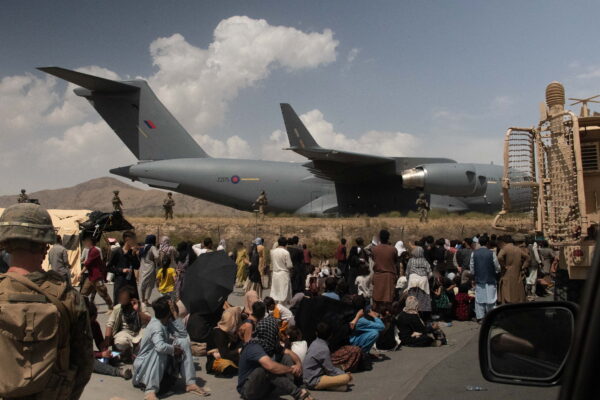 "In my opinion, [National Security Council] I didn't plan to evacuate seriously, "said Marine Corps Brig. According to the post, General Farrell Sullivan told investigators. In addition, he was told by members of the National Security Council on August 6 that if the United States evacuated Kabul, it would give the impression that "we failed."
Full-scale evacuation of Kabul did not take place until the Taliban were able to dismiss then-President Ashraf Ghani as he dispatched Afghan troops earlier than expected. The US military was able to nearly secure Kabul Airport and evacuate tens of thousands, but perhaps hundreds of Americans and thousands of Afghans were working with the United States.
At that time, the fall of Kabul, with the image that Afghanistan fell from a U.S. military freighter and Taliban members died with a U.S. military rifle, could be regarded as the lowest point of the Biden administration. White House officials have repeatedly defended the move, but during the break, experts from mainstream media outlets such as CNN and NBC severely criticized Biden's practice.
When asked about the Army's report, White House spokesman Jen Psaki told reporters this week that the administration was preparing for "various contingencies" without giving details. However, Mr Saki said senior officials did not expect Afghanistan to collapse so rapidly.
"There were different emergency response plans that were closely coordinated by all the players of the national security team at the time to prepare for different options and different outcomes," said Psaki.
The Epoch Times contacted the Department of State and the National Security Council about the Army's report quoted by the Post Office.