Polish officials said Thursday that an increasing number of illegal immigrants are trying to cross the Polish-Belarus border in an attempt to enter the European Union.
The Polish border guard said on Twitter on November 18 that there were 501 cross-border attempts the day before, with one group consisting of about 500 people. It was an increase from the previous day.
The increase occurred the day after Poland reported that hundreds of illegal immigrants camped near the border were moved to warehouses near Belarus' territory, according to a report on 17 November. Thousands of others remain on the frontier.
Many of the illegal immigrants who remain on the border are mainly from Iraq and are prohibited from entering Poland or returning to Belarus. A large group of immigrants returned to Iraq on Thursday on their first flight from Belarus' capital Minsk.
The Polish Ministry of Defense also accused the Belarusian army of leading an attack by illegal immigrants stationed in Dubicze Zerkieune in the northeastern part of the country on Wednesday.
Tonight, there was an attempt to illegally cross the border of Dubiche Zerkieune, led by the Belarusians. A group of about 100 immigrants was detained by Polish services. https://t.co/XHIrydDCXC

— Poland MOD ???????? (@Poland_MOD) November 18, 2021
Yesterday's migrant attack on Dubicze Cerkiewne was led by Spetsnaz soldiers in Belarus. https://t.co/IBuEVek9Rq

— Poland MOD ???????? (@Poland_MOD) November 18, 2021
The attack injured 12 people, including seven Polish police officers, and after Belarusians began throwing stones at Polish troops gathered beside a wire-fenced barrier set up by the army earlier this year. About 100 people were arrested. Poland said the Belarusians first contacted and at the same time accused them of damaging the barrier.
Video footage released by Polish authorities showed illegal immigrants trying to break through the barrier with a stick. They also threw bottles and logs over the border fence.
"The Belarusian service first conducted reconnaissance. Perhaps they hurt the fence," the Defense Department said on social media. "Then the Belarusians forced migrants to throw stones at Polish soldiers to distract them. Attempts to cross the border took place hundreds of meters away."
European leaders have accused Belarus of launching a "hybrid attack" by flying migrants from countries such as Syria and Afghanistan and pushing them to illegally cross EU member states Poland. .. Minsk has repeatedly denied the accusations.
Since the beginning of this year, Polish border guard authorities have recorded more than 34,000 attempts by migrants to illegally cross the Polish-Belarus border. In August, border guards said illegal border crossings had reached record highs.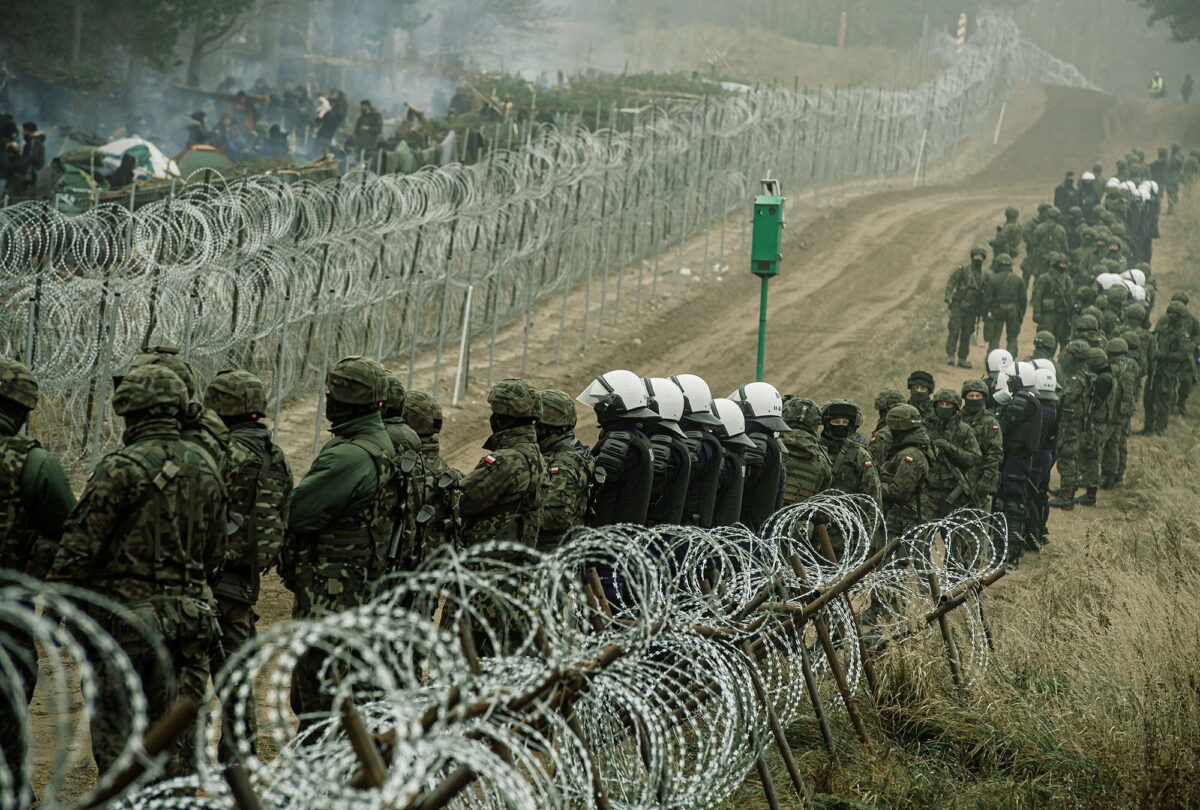 Like Poland, NATO and EU member states Lithuania and Latvia have reported a surge in crossing attempts from Belarus since the summer.
Meanwhile, Estonian authorities on Wednesday Deploy more than 1,600 reserve units An unannounced exercise scheduled to begin on 17 November set up a temporary barrier in border areas "previously used to promote illegal immigrants by organized crime."
"What is happening in Poland, Lithuania and Latvia also requires the strengthening of Estonia's border infrastructure," said Elmer Vahel, police chief and border guard.
Reuters contributed to this report.
from NTD News