An illegal immigrant died in hospital after falling ill at the Manston processing center in Kent, according to the UK Home Office.
The interior ministry said the man died in hospital on November 19 after "falling ill" at a temporary detention facility for illegal immigrants.
British media reports said the man arrived in Britain on November 12 after illegally crossing the English Channel in a small boat.
In a statement posted on Twitter, the Home Office said: "Our deepest condolences to all those affected. We take the safety of those in our care very seriously and this event I am deeply saddened by
"It is not appropriate to comment further at this time due to post-mortem examination," the statement said.
"There is currently no evidence to suggest that this tragic death was caused by an infectious disease," an interior ministry spokesman said.
The main opposition Labor Party called for a "full investigation" into the incident.
Labor's shadow Home Secretary Yvette Cooper said: "Our deepest condolences go out to the family of the man who died after his stay at Manston. is needed."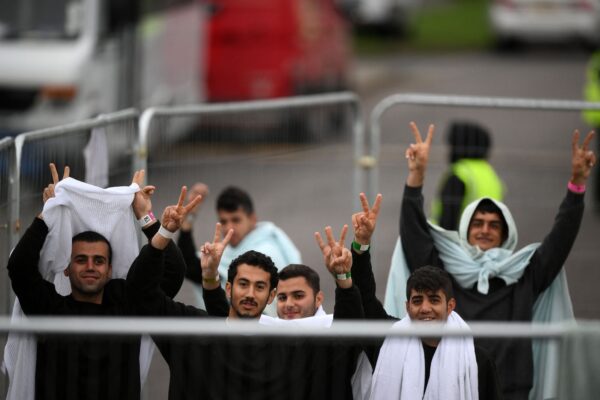 worsening crisis
The Manston Detention Center has been making headlines over the past few weeks. Pro-immigration activists have threatened to sue UK Home Secretary Suera Braverman over conditions at the facility.
With a capacity of just 1,600 people, the site held as many as 4,000 people at one point. This number was later reduced to capacity.
Illegal immigrants are supposed to stay in Manston for a short period of time before being moved to Home Office asylum accommodation, but some are held for longer periods due to the lack of alternative accommodation.
More than 40,000 illegal immigrants have crossed the English Channel into the UK this year.
The number of illegal travelers has surged in recent years, with 28,526 detected in 2021, compared with 8,466 in 2020, 1,843 in 2019 and 299 in 2018, according to Interior Ministry figures. .
In an article in The Sunday Telegraph last week, Immigration Minister Robert Jenrick said the "chronic shortage of acceptable accommodation" for record numbers of illegal immigrants has forced the government to keep them in expensive hotels and pay taxes. It said it was making people pay "unacceptable" costs.
He stressed: "'Hotel Britain' must be done away with and replaced with simple, functional accommodation that does not constitute an additional trigger for illegal immigration."
PA Media contributed to this report.