Commentary
The Defense White Paper issued by the Australian Government in 2016 was the most extensive and comprehensive of its kind. This paper and the accompanying Defense Industry White Paper projected the next 20 years and proposed a major program of defense-related acquisitions to ensure national security. It also fixed the defense spending base at at least 2% of GDP.
As Minister of Defense, I worked with officials on writing papers in 2014-2015 and submitted numerous submissions to the Cabinet's National Security Committee during that year.
Just six years after the last white paper, the document and related decisions authorized a complete renewal of Australia's naval fleet and the acquisition of a range of new military equipment, including critical cyber capabilities.
The government has also approved the replacement of aging Collins-class submarines after years of dithering by the previous Labor government.
This was accompanied by other important decisions by the Abbott government, including the establishment of a unified One Defense Force for the country.
Less than seven years later, the current administration's commission of the Defense Strategy Review is a testament to the rapidly changing regional environment.
In 2016, few could have imagined the threats to global peace and regional security in recent years.
Aggressive Indo-Pacific Expansion
Chinese leader Xi Jinping was still in his first five-year term as general secretary of the Communist Party of China (CCP). Many in the West believed he was instrumental in liberating Deng Xiaoping.
Xi Jinping's ambitions to conquer Taiwan, dominate the region, and impose Chinese hegemony on the world have been weakened.
He signed free trade agreements and promoted the Belt and Road Initiative as a contribution to global development and world peace.
His belief in the primacy of Marxism with Chinese characteristics and that it would compete with and win against Western liberal democracies was largely misunderstood.
But there were warning signs. At a press conference held in the Rose Garden of his White House on September 25, 2015, as President Xi stood next to his President Barack Obama, he addressed two of his concerns.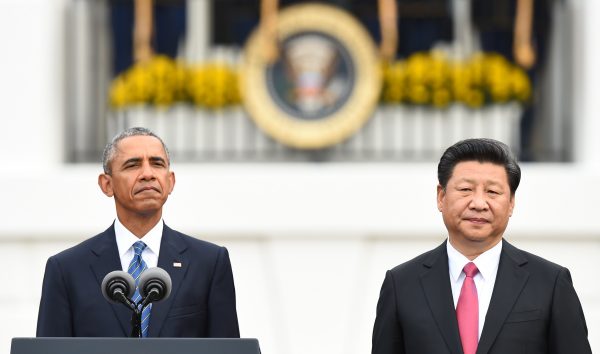 First, Xi claimed that the islands in the South China Sea belonged to China, but the Permanent Court of Arbitration in The Hague dismissed this claim in July 2016, leaving no evidence that China had exclusive control over the waterway. I decided not.
More important, however, was Xi's assertion that "China has no intention of pursuing militarization" of the artificial islands it built in the South China Sea.
This was clearly wrong. It already did! Moreover, the Chinese government continued to build artificial islands and install military installations in the months and years that followed.
The rapid expansion of the Chinese Communist Party's ambitions, cyber-attacks, gray zone warfare, and aggressive actions against neighboring countries have created a new and more dangerous strategic environment than most could have imagined just a few years ago. rice field.
Hence the recently completed Defense Strategy Review. In presenting a report to the Prime Minister, the former Chief of the Australian Defense Force, Sir Angus Houston, said Australia was now "facing the worst strategic situation of his life". That is, since World War II!
The Indo-Pacific is facing a military build-up similar to Europe in the 1930s. Countries such as Australia must respond accordingly to protect our lifestyles and freedoms.
no room for complacency
The report has not yet been made public, but various news articles suggest it is recommending acquisitions of various new defense forces, including missiles, drones and naval vessels.
Both the nature of the war and the threat to Australia have changed rapidly in recent years.
It is important that the government's intentions are quickly reflected in orders and deployments.
It takes less than a decade to ponder your options or even consider custom equipment for Australia.
Nor can we rest on our laurels of creating an entirely new domestic defense industry whose construction and purchases will be delayed for years, if not decades.
Nor can other critical infrastructures, such as secure energy and supply chains, be separated from immediate defense requirements.
Without these, our safety is in grave danger.
Australia also needs to chart a path to defense spending of 3% of GDP.
President Xi's relentless campaign continues. He repeatedly confirmed his intentions. We ignore his warnings at our own peril.
Views expressed in this article are those of the author and do not necessarily reflect those of The Epoch Times.