Patients died outside the hospital as people across India fought for a life-saving oxygen supply on Friday and the country recorded more than 300,000 new COVID-19 cases a day for two consecutive days.
The second wave in India was hit with such a tremendous force that hospitals ran out of oxygen, beds and antivirals. According to Delhi doctors, many patients were rejected because they did not have space for them.
Ambulance sirens rang all day on the deserted streets of the capital, one of India's most devastated cities in the blockade.
Due to the lack of space in the crematorium, a large number of cremations are taking place.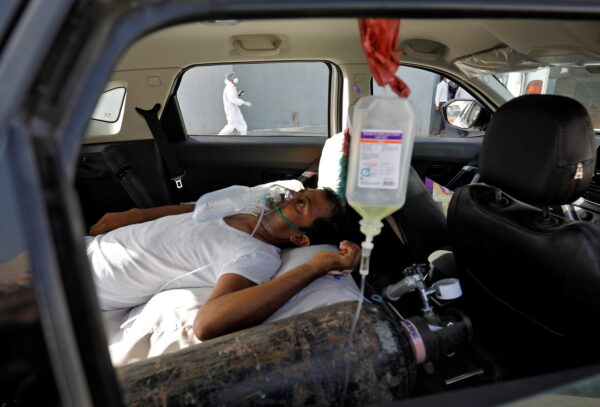 India's Prime Minister Narendra Modi said the government is making "continuous efforts" to increase oxygen supply, including measures to divert industrial oxygen.
In Washington, U.S. health officials and a White House spokesman said Friday they were considering ways to help India and were in contact with them, but details on possible U.S. actions. I didn't.
In Mumbai, a fire broke out early on Friday in a suburban hospital treating patients with COVID-19, killing 13 people. Twenty-two patients were killed on Wednesday at a public hospital in Maharashtra, Mumbai, where a tank leak cut off oxygen.
Epoch Times staff contributed to this report